French film festival celebrates family ties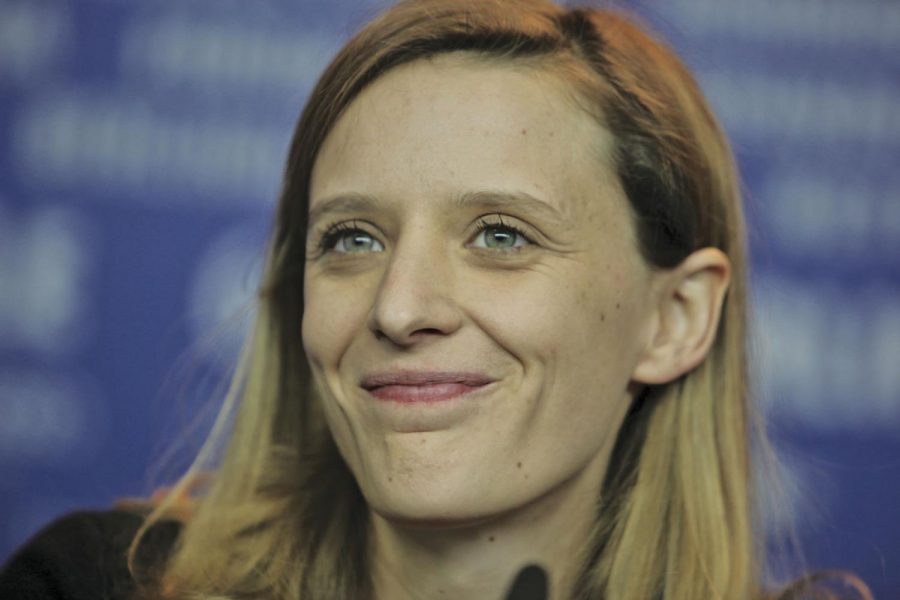 saritaontheledge
October 2, 2017
St. Edward's places a key emphasis on global perspectives. Being a campus with a large international student body, the university offers students a variety of opportunities to learn and discuss different cultures. One of the University's opportunities to do so can be found in the screening of the French film "Things to Come."

Students gathered at Carter Auditorium for an evening of laughs and discussion over a 7 p.m. showing of the film on Wednesday September 27th. "Things to Come" is one of six films that will be shown at Carter Auditorium for the Tournées Film Festival, an event founded by the FACE Foundation, anonprofit organization that dedicates itself to supporting French-American relations through cultural and educational projects. In partnership with the Cultural Services of the French Embassy, FACE aims to bring French cinema to U.S. colleges and universities. Offered to all St. Edward's students, but of particular interest to French students, the Tournées Film Festival isn't your average film festival.

The event being held in Carter Auditorium prohibits students from bringing in any drinks or food, unless you can sneak it in. Therefore, this screening lacked what your average theater would have: the buttery popcorn, ticket taker and variety of fountain drinks.
Within the audience, students take notes, some fumble with their umbrella (it was raining), others look at their cellphones; all trying to pass time until the film begins. Then when the clock strikes seven, in walks an enthusiastic Professor Seminet.

"Thank you all for coming! This is a great turnout," Seminet said smiling as he refers the students to the French course sign in sheets. The papers get passed around the auditorium while Seminet continues to address the students.  "Even though this movie is on Netflix, I am glad you all decided to come here to watch it with us!"

"Aw, this movie was on Netflix?!" Groaned myself and French 1 student, Elisha Robertson.

As the last row of students sign their names, Seminet makes his way to the switch panel. He asks the audience to be considerate of others by silencing their cell phones and keeping their talking at a low whisper.

Then the lights dim, silence strikes across the auditorium, the screen projects the title of the film in French: "L'avenir," and for the next 104 minutes Isabelle Huppert has our full attention.

In "Things to Come," a middle-aged philosophy professor Nathalie (Huppert) begins to re-think her life after an unexpected divorce with her husband of 25 years, Heinz (André Marcon), and the death of her depressed mother, Yvette (Édith Scob).

While the story primarily focused on Nathalie's journey of self-discovery, there were a few moments that gave the audience a good laugh, like the scene when Nathalie's cat, Pandora, runs out into the woods, leading Nathalie to embarrassingly call out to her with cat food as a ploy to get her back.

Other moments were heartfelt for the audience, such as the film's closing scene, which shows Nathalie surrounded by loved ones like her adult, children, son-in-law and month-old grandson.

When the credits started to roll, students began packing their stuff and exiting the auditorium. But a few stayed back to express their appreciation of the film and the film festival.  

"I really enjoyed watching this film," stated sophomore, Sarah Baluta. "It's one of the French genres I do enjoy and even though I wish it was more popular in the states, I appreciate the school for hosting this."
Other students, such as French 3 student, Kassey Rocha would agree. "I think it's really cool to see good French films here on campus. It gives students the opportunity to appreciate film from a different culture."

If you couldn't catch the first half of the Tournées Film Festival, but are interested in catching the second, "Band of Outsiders," "Frantz" and "As I Open My Eyes" will be shown on October 3, October 10 and October 16 in Carter Auditorium at 7 p.m.