Cesar Chavez celebration march tours a city 'under-attack' by ICE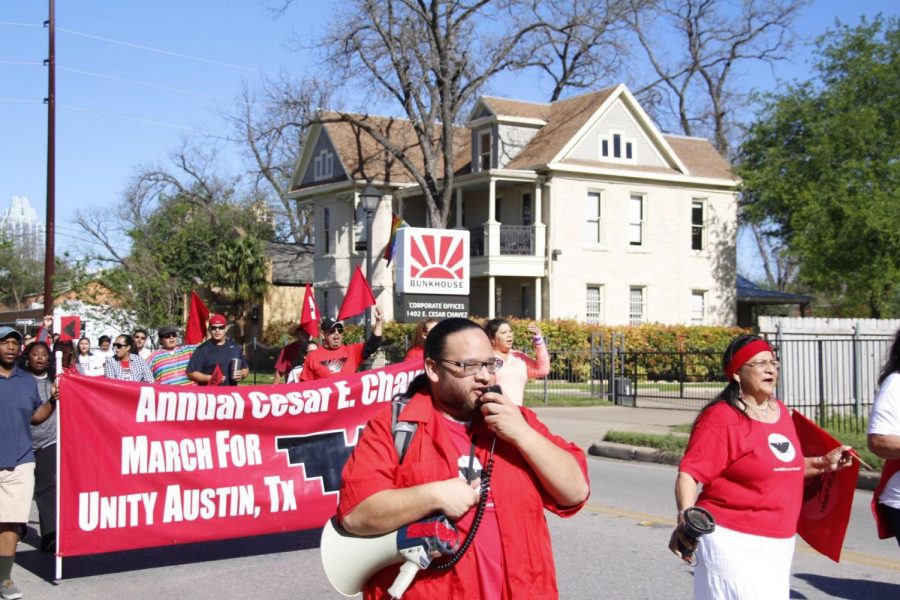 St. Edward's University freshman Adrian Silva, Jr. recited a poem about his struggle as a migrant worker at the annual Cesar Chavez ¡Si Se Puede! on March 25. The speakers ranged from politicians, activists and students.
Attendees convened at the Terrazas Library on Cesar Chavez St. before marching to the Pan American Center for an afternoon of performances and speakers who largely focused on education.
Silva's poem, which he recited in both English and Spanish, covered his journey as a young kid working in the field with his grandmother to his freshman year at St. Edward's and his experience with the College Assistance Migrant Program.
Before the march began, Mayor Steve Adler addressed the crowd. "This city has a spirit that makes us special and it is under attack right now," Adler said about recent U.S. Immigration and Customs Enforcement raids in Austin.
"We still have a long way to go and it's going to take the entire community for us to move forward in the right direction," Adler said.
After the march, attendees gathered at the Pan American Center where State Rep. Gina Hinojosa addressed the need for solidarity within the Latino community, as well as the importance of education.
"It is important today as it ever has been to stand up for our dignity," Hinojosa said. "We have to stand front and center of our friends, family and community."
Along with Hinojosa, Austin ISD Board Trustee Paul Saldaña emphasized the importance of public education to empower Latino youth and continue Cesar Chavez's legacy.
To do so, Saldaña spoke about the importance of education, specifically public schools.
"I'm the only Latino [board member] out of nine people," Saldaña said. "60 percent of the students we serve in AISD are Latino, and so even on the school board level we're taking steps backward."
Saldaña also mentioned the impact of the recent Day Without Immigrants, a boycott in which immigrants missed work and school to rally at Austin City Hall to emphasize their economic and societal contributions.
"We had 20,000 students that didn't show up to school that day, so as a district we lost, in one day, one million dollars," Saldana said.
Saldaña, a St. Edward's alumnus, spoke about the importance of the Latino community to participate in events such as the Cesar Chavez March to learn more about their culture.
A cultural ethnic studies class will become part of the curriculum at AISD schools. The course will provide students an opportunity to learn about their history and culture, according to Saldaña.
About the Contributor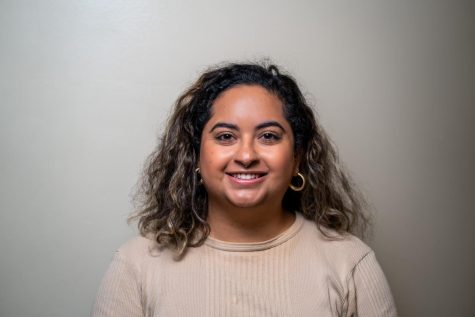 Myrka Moreno, Social Media Editor
I am Myrka Moreno - Digital Media Management, Journalism minor and Social Media Editor at Hilltop Views. This is my senior year at St. Edward's University....