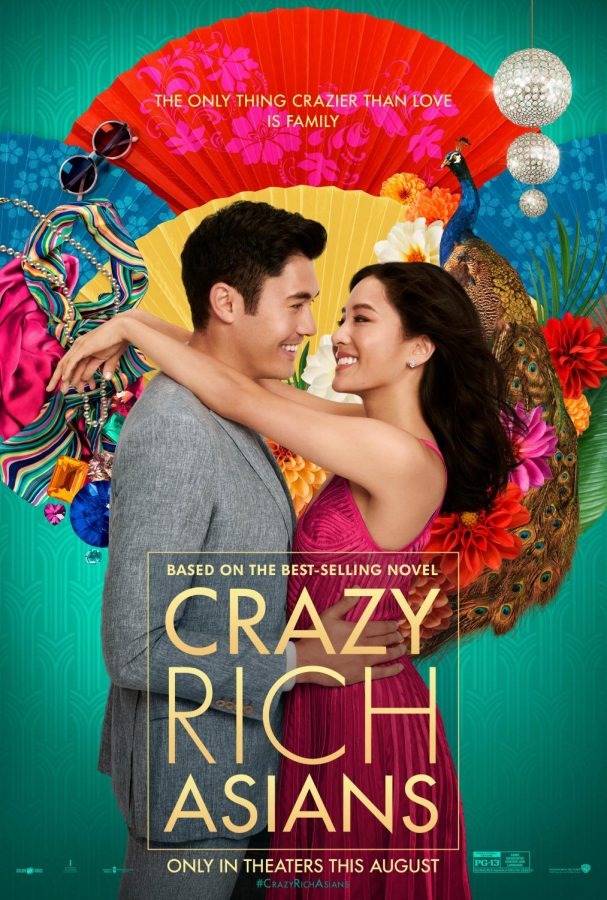 Courtesy of Creative Commons
Kevin Kwan just emerged from the 9th circle of hell.
At least, that's the excuse he gave me for the six months he kept putting off this interview.
"This is my first week of recovery working literally nonstop since November to make this TV show."
After months of pushed back dates, follow up emails, and his messages detailing 15 hour work days and skipped holidays, he's finally able to catch his breath with this brief conversation.
He thanks me for my persistence.
Kwan was probably already on overload as the author of international best seller "Crazy Rich Asians" but then he went and made it into a motion picture which would naturally become the highest grossing rom com in a decade. But it's not just about the money. Kwan's novel turned movie has become the face of liberation for Asian representation, and further, the push for better, more diverse and inclusive representation in Hollywood.
But you wouldn't have thought this from the beginning, at least not looking at how hesitant Asian-Americans were about the book at first.
"Asian-Americans are so used to everyone getting it wrong, the misrepresentation, the underrepresentation in media" Kwan said, "they were naturally suspicious. But slowly the book spread. They realized 'He's not parodying us, he's not misrepresenting us.'"
A 2014 diversity study from USC Annenberg found that Asians made up only 1.4 percent of lead characters in studio films. Within these, tropes abounded from the exotic foreigner to the nerd to kung fu masters, and that's not to mention the Asian roles that have been whitewashed, a problem Kwan experienced with some filmmakers when they urged him to make the character of Rachel Chu white.
He refused.
"It goes beyond the script," Kwan said. "You have to respect the integrity and keep it as authentic as possible. Hollywood didn't know what it was looking for. We had to guide them. The journey of Rachel Chu, so many people can identify with. Being Asian-American and her coming from an Asian-American family."
The way the character of Rachel Chu, as she was originally written, has helped many find "kinship with the story" and its expansive identities of Asians. Kwan mentions that listening to his Asian-American friends helped inform this diversity of complex characters, especially since he had such a different experience having grown up in Singapore and moving to Houston, Texas later.

"I realized that they'd gone through an entirely different experience than I did, growing up as Asians in America, growing up minorities in America. It's a fundamental difference that really affects you."
Yet even as this movie expands what it means to be Asian, Kwan stays aware, and vocal that this story "can't be all things to all people." yet he hopes its success creates "a halo effect" to allow more Asian stories and Asian storytellers to be seen.
"This is a very, very specific story about a certain type of Asian family. This story is rooted in the 1 percent Asian world but there's of course a vast amount of other stories that deserve to be told by extremely talented Asian voices."
It's why he's allowed me, a rookie, Asian-American journalist to have this 30 minute time slot.
On that note, he emphasized one piece of advice to Asian-American writers, a note on patience, truth, and persistence.
"It took 20 years to get to the point where I was ready to tell my truth," Kwan said, recalling how he actively avoided his Asian background. "I thought no one would be interested. Do people really want to read that? Turns out they do."
"It's going to be a marathon and you have to pace yourself," he says on finding your truth, writing it down, and getting it published. "But keep on running."
So for this interview, for opening doors for more Asian-American writers like myself, for his story, I thank him for his persistence.