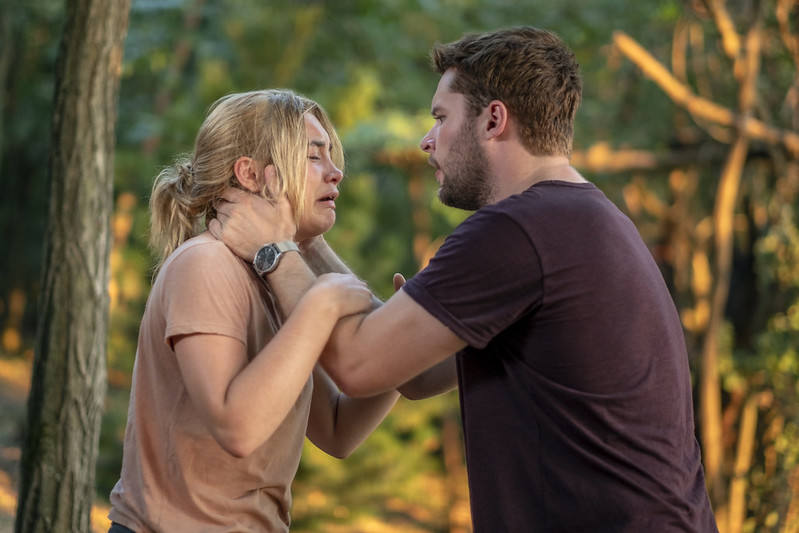 Courtesy of Creative Commons
If there was ever a movie that could make a viewer uneasy of the broad daylight, it would have to be the newest creation from Ari Aster, "Midsommar." 
Audiences were equally split in like or dislike by Aster's 2018 film "Hereditary," and it seems as if "Midsommar" will do the same.
While the film has been marketed as a horror movie, Aster ultimately described it as a "breakup movie," if relationships were put to the test while on nine-day trip to Sweden.
The relationship being tested is between the two main characters, Dani (Florence Pugh) and Christian (Jack Reynor), two grad students who are in a four year long relationship simply for the sake of being in one.
Christian has been looking for an excuse to break up with Dani, pushed along by the prodding of his fellow anthropology classmates Josh (William Jackson Harper) and Mark, (Will Poulter), along with Swedish student Pelle (Vilhelm Blomgren). This also plays into the trip they want Christian to go on with them, a journey to Pelle's home in Sweden.
However, within the first 20 minutes of the film, an unspeakable family tragedy strikes Dani. This event  sets the tone for the rest of the movie in terms of how gory and disturbing it is. At the risk of seeming like an awful boyfriend, Christian can't bear to break up with Dani, and ends up inviting her along to the trip, much to the chagrin of Mark and Josh.
And thus we have our premise for how everything on the trip falls apart. Not only do we have the backdrop of Dani's grief, but also a relationship that is falling apart and is constantly on the verge of being emotionally abusive. 
Dani is also dealing with the loss of family, and how she wants to find a new one. Being alone in the world is not an easy thing for her, especially when she can't depend on a boyfriend who can't be bothered to remember her birthday.
For those who have seen "Hereditary," it would not be wise to go into this film expecting the same thing. Though both films fit in the horror genre, "Midsommar" is much more disturbing than it is scary. There are barely any jump scares and the whole movie takes part during the day, in almost jarring pastel colors. Nothing is lurking on screen, but there's also nowhere to hide.
That said, I would go watch this film again just to see some of the breathtaking shots featured in it. From an overhead car shot reminiscent of "The Shining," to one of Dani exiting a room and ending up in an airplane bathroom (featured in the trailer), almost every single shot is a work of art.
Many parts of the movie are filmed under the guise of the characters tripping on some sort of unspecified psychedelic drug. Flowers bloom in and out, the sky ripples and people's faces morph and distort on a regular basis. Can we trust what our characters are seeing? Or are they simply under the influence?
The acting is also one of the high points of the film. I genuinely either cared or truly disliked most of the characters. They are all extremely well developed, which is rare for a horror movie. Then again, Aster's work is far from the typical horror flick.
This might be why the film will not sit well with some audiences. If you're expecting a well explained, cheap scare film, this might not be the one for you. If you appreciate a slow burn film that features disturbing shots mixed with a beautiful soundtrack, this is the one for you.
Expect more humor than "Hereditary," and more than enough reasons not to go to a festival in another country that only happens once every 90 years.