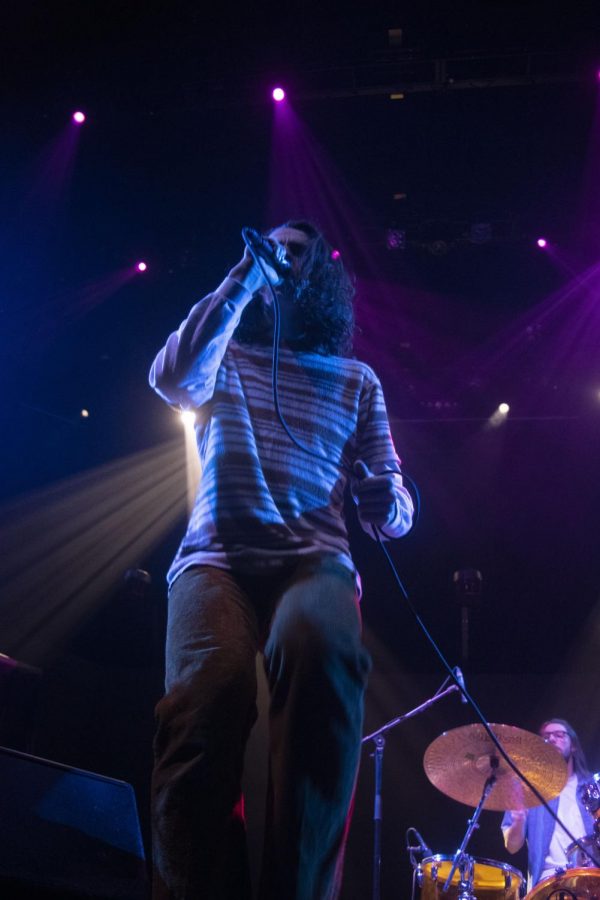 John Walker / Hilltop Views
Within the world of music, it is a rare and powerful move for artists to perform their unreleased tracks at live shows. Playing new songs live at venues before making them available to the general public creates a connection between audience and artist that makes a show memorable. 
This past month, two artists have taken turns in teasing their audiences, broking out of the mold by releasing their new singles after already performing their live debuts. 
Iconic indie boy bands, COIN and Peach Pit, have been performing their unreleased songs for adoring fans during various tours and performances. It was only until recently, however, that both bands surrendered their long-awaited singles within eight days of each other.
The songs released also share a similar message. The two put  unique spins on tumultuous, relatable, heartache-inspired tracks, carrying the plight of not being able to let go of someone, be it their looks and effects or the objects and memories that they leave behind after a bad breakup. 
"Youuu"
Initially teased on a Facebook Livestream in 2017 as "Always Been You," the song "Youuu" by COIN was finally dropped Jan. 16 after years of back and forth about possible revisions. 
The song itself is a breakup ballad that starts with a powerful instrumental synth and drums, emphasizing the band's trademark indie rock style. With dampened and slowed instrumentals, the pre-chorus builds up to a thundering chorus, with an impactful beat that plays into the chorus' sorrowful lyrics, "But it's always been you," mirroring the track's title. "Youuu" embodies a melancholy and bitter tone with a punching beat and stinging lyrics. It highlights the anguish of a broken heart yearning to hold on to lost love.  
"Shampoo Bottles"
Though not delayed quite as long as COIN's latest release, Peach Pit's single "Shampoo Bottles" was initially played and teased on their 2019 U.S. and Canada tour with Two Door Cinema Club. The song is a rumored single off of their upcoming album. The song was released Jan. 24, followed by a quirky and comedic music video three days later. 
Featuring a soft rhythm and trademark guitar solo that is a staple of the band'. The track holds a bitter narrative on keeping nostalgic items tied to memories of someone you once loved. 
Simplistic guitar strums elevate the distressing tone of the piece, with emotional lines such as "Till I'm sitting with your stuff alone/Man, why can't I just let it go?" This emphasizes gut-wrenching heartbreak and despair that comes with a breakup.
Both COIN and Peach Pit have taken turns to release two highly anticipated, impactful tracks in an inventive fashion that has left fans eagerly awaiting more.