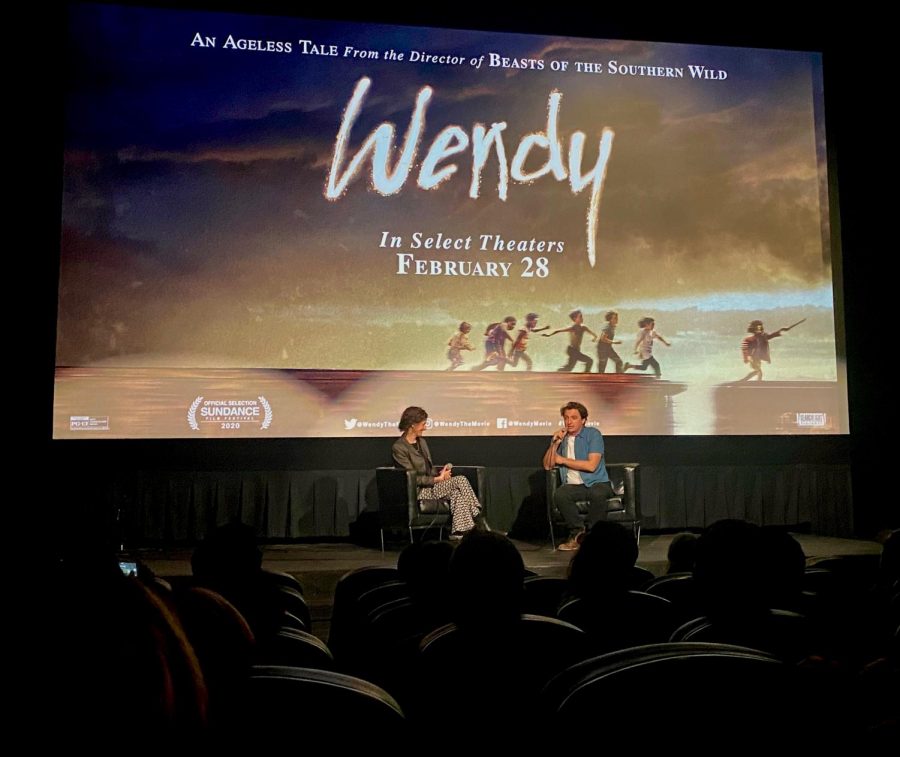 John Walker / Hilltop Views
Faith and trust minus the pixie dust, "Wendy," directed by Benh Zeitlin, delivers a heartwarming tale full of wonder and imagination. It sprinkles in just the right amount of "Peter Pan" to make the classic tale feel brand new and refreshed. 
"Wendy" follows the journey of Wendy and her twin brothers, Douglas and James, to the far-off magical island. There, they are guided by a young boy named Peter who rides a freight train finding kids to join his lost boys. It's here that they have to escape Peter and the olds, the kids that Peter previously brought to the island but grew up, to return home. 
The movie is full of whimsical imagery. It's a kid's story in that the magic is real, but their imagination is what propels the story forward. Zeitlin went out and found all of the sets in the movie; none of them were built on location, CGI-ed or housed in a sound stage. The locations are grounded in reality, transporting the viewer to the magical island.
While there is no Captain Hook, Tiger Lily or Mermaid Lagoon, "Wendy" stills relies on the classic "Peter Pan" story that we all know and love. It blends and twists the story to the point where you can see the similarities as well as the differences, making it unique.
Location is paired elegantly with the cinematography. Every shot is beautifully textured with layers of life. The rocks, foliage and sea life look like how they would feel. You can make out the grooves in the stones and stalactites in the caves. You can see the trees and grass and can imagine how they feel while the actors are running through the jungle.
While this is the first movie the principal cast has ever acted in, it feels as if they have been acting for much longer. They bring a childlike life to the role that feels as if a real-life adventure is going on. 
Devin France, who plays Wendy, gives an outstanding performance. She has a childlike wonderment and outlook on the world, but brings maturity and wisdom to the character. While she is one of the most imaginative of the bunch, she is also the most practical. She toes the line as the younger sister and crushes the role. 
Its messages can never be more timely. It teaches kids that getting old does not stop their adventures. Life is one gigantic adventure that you get to experience with the people you love. There are also messages of our connection with nature and suggests that we lose this connection as adults. 
"Wendy" is something familiar that gives a splash of flavor to the classic tale, bringing "Peter Pan" to the 21st century like never before. Fresh off of its premiere at the Sundance Film Festival, "Wendy" should not be missed when it opens in select theaters on Feb. 28 and everywhere else the following weekend.