Cardenas continues to lead Lopez in race for president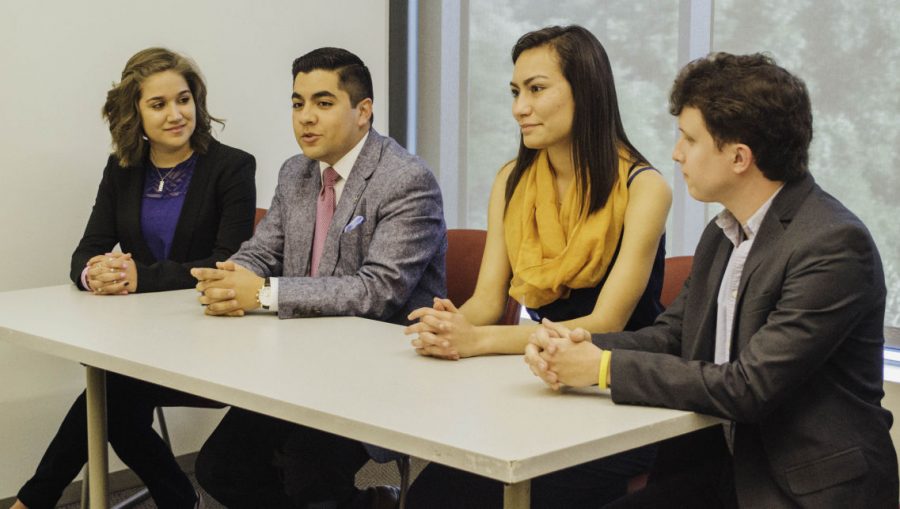 Jacob Rogers
April 11, 2016
Editor's note: This story has been updated throughout.
The morning results have been released for the last day of voting for the Student Government Association election.
As of Friday at 10 a.m., there were a total of 549 votes, according to an email sent by SGA Election's Commissioner Faith Castillo.
There are 11 senators running for 12 open Senate seats. New members of SGA will be sworn into office on April 28.
Voting ends Friday at 5 p.m. and the link can be found on CollegiateLink. 
President & Vice President:
Jamie Cardenas for President and Carlos Martinez for Vice President: 359 votes or 57.71 percent.
Anna Lopez for President and Ben Griffith for Vice President: 263 votes or 42.28 percent.
Senatorial Candidates:
Ashley Esparza:    313 votes
Jovahana Avila:    306 votes
Carla Collation:     277 votes
Greg Reck:           272 votes
Lauren Ortega:     254 votes
Jade Patterson:     248 votes
Carlos Alpuche:     247 votes
Victoria Mayorga:  240 votes
Oliver Guerra:      230 votes
Timothy Briones:  220 votes
Cynthia Teran:      204 votes 
Referendums:
Referendum 1: Establishing a Green Fund?
Yes: 72.34 percent
No:  27.65 percent
Referendum 2: Policy for a Tobacco Smoke-Free Campus?
Yes: 63.18 percent
No:  36.81 percent