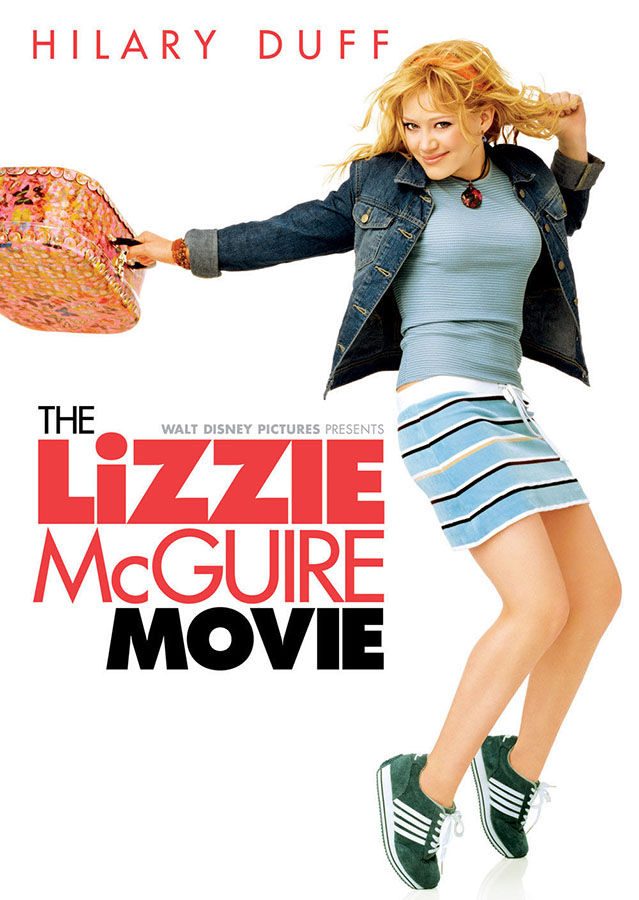 "Hey now, hey now… This is what dreams are made of… Hey! Hey!" Does this ring a bell? Perhaps you remember singing along to this unforgettable song back in elementary school.
I think I can speak for most Disney-loving girls when I say the "Lizzie McGuire Movie" was the movie of the year back in 2003.
The hit Disney star, better known as Hilary Duff, was the main actress in the series "Lizzie McGuire," where she played a shy teenage girl and shared with us the events of her day-to-day life at home and in school.
Although Hilary Duff will forever be Lizzie McGuire in my eyes, she is now an adult living her own life and no longer hanging with Gordo and Miranda. Duff resides in California where she is expanding on her own clothing line "Stuff" and working to help produce new music, according to US magazine.
Duff was born in Houston in 1987. She was busy with ballet practices until she realized she wanted to take up acting. In 1993, her family moved to California where she begged her mom to begin managing her career in hopes of acting.
It was then in 1998 when she landed her first break in Hollywood, starring as Wendy in "Casper Meets Wendy."
Then in 2001, the hit TV series "Lizzie McGuire" took off. Not only was Duff in these series, but Duff ventured off to act in many other Disney films including "Cadet Kelly" and "Agent Cody Banks."
That same year, she had success in the music scene as well. Duff released her albums "Hilary Duff" and "Metamorphosis," which went platinum in the United States.
With hits such as "Come Clean" and "So Yesterday," Duff was on top of the world.
While creating albums, she still continued to act in other roles in movies like "Cheaper by the Dozen" (1 and 2).
Another huge stepping stone for Duff was when she played the main role in the classic movie "A Cinderella Story."
Yes, the notorious middle school Tumblr post came from Duff as she told football star Chad Michael Murray "waiting for you is like waiting for rain in this drought: useless and disappointing."
Following these successful couple years, she went on to play the lead role in the musical drama "Raise Your Voice" (2004). Duff strived to venture off to more mature roles like "The Perfect Man" and starred on shows such as "Gossip Girl" and "Two and a Half Men."
Aside from acting, Duff has a passion for donating to charities such as the Hurricane Katrina Relief organization. She is an advocate for change and helping people who cannot help themselves.
So where is this free spirited blonde doing now? Well, Hilary Duff married her long time boyfriend Mike Comrie, who was a professional hockey player for the Pittsburgh Penguins in 2010. Although Comrie and Duff recently divorced according to US magazine Duff had her first child in 2012, whom she named Luca Cruz Comrie.
In an interview with US magazine, Duff said, "It's so humbling being a mother. I did not know I could love something so much."