Editors' Note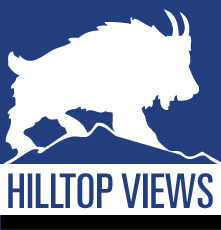 " class="catboxphoto" />
Hang on for a minute...we're trying to find some more stories you might like.
Welcome, new Hilltoppers.
In this special orientation issue of Hilltop Views, you will find helpful information you need before you move in and start classes, straight from the minds of current students.
As editors of Hilltop Views, we have dedicated a large part of our college careers to journalism, and specifically writing about St. Edward's University.
Hilltop Views is your resource for all the breaking news and features about the St. Edward's and Austin community. Every Wednesday, you will see the week's biggest stories in the "News" section, all you need to know about Austin's entertainment in the "Life & Arts" section, updates on Hilltopper teams in the "Sports" section and our writer's educated opinions in the "Viewpoints" section.
If you are interested in working for Hilltop Views, like Hilltop Views on Facebook or follow us on Twitter at @HilltopViews for updates on our first meeting. Feel free to pick up the newest issue every Wednesday and let us know what you think.
See you on the Hilltop!
Sincerely,
Hilltop Views Editors
Brooke Blanton/Print
Jonathan Coker/Online
Hannah Thornby/Online