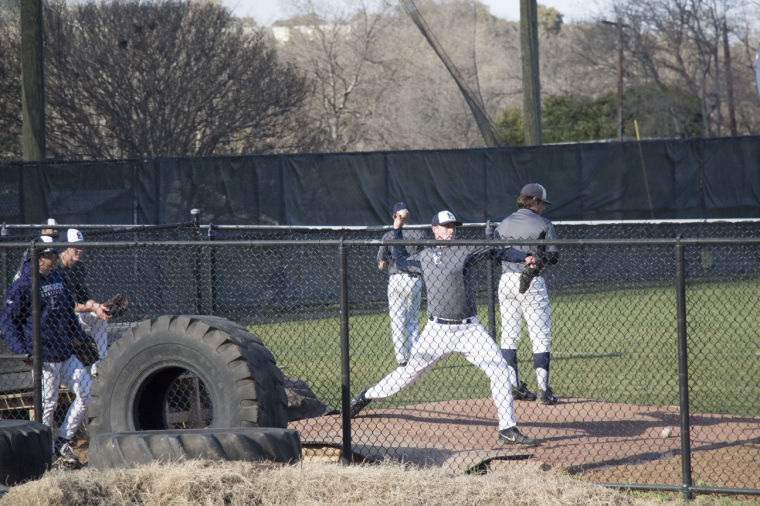 After falling a game short of the NCAA Div. II World Series Championship game last season, the St. Edward's Baseball team is ready to compete and give it another go.
With twenty returning players from last season's magical run, the Hilltopper Baseball team is ranked third in a preseason poll by the Collegiate Baseball Newspaper and are picked to win the Heartland Conference title by the conference's coaches and Sports Information Directors.
A big part of why the team was able to be so successful last season is because of pitcher Brannon Easterling, who was selected as an All-American.
Just last season Easterling who was both, fourth in the conference with a 2.10 ERA (earned run average) and second in the conference with an outstanding 86 strikeouts; led St. Edwards to compete against Grand Canyon in their first appearance at the NCAA World Series where Easterling pitched nine innings, helping the Hilltoppers return home with an excruciating win.
"When you couple that with our current national ranking we are considered a 'big game' for everyone we play. I am interested to see how our team handles this reality." Head Coach Rob Penders said.
Penders anticipates that the competition this season is strenuous, and knows that in order to have another successful season; it'll require hard work from the Hilltoppers.
"I would expect this team to be prepared to compete on a daily basis," Penders said. "Due to our successes over the past couple years and our National Semifinalist finish last year, everyone that we play comes prepared to play against us."
This only means that it's essential that the team remains completely focused when preparing for this up and coming season.
"We are preparing ourselves every day in practice to win and get back to the World Series," junior Dalton Brown said. "We strive to become the best; that's our only mindset. We're just taking it day by day."
Even though the team had an extraordinary season last year, Coach Penders believes that this season will lead to an even greater outcome.
"I constantly remind them of all the hard work, adversities we overcame, and the dedication to a collective team effort which resulted in our great finish last year," Penders said. "Hopefully that grounds us in our daily effort this season and results in an even better finish than last year."
The Hilltoppers continue their season this weekend at the Dallas Christian Tournament.