Singer-songwriter Taylor Swift: role model or petty pop diva?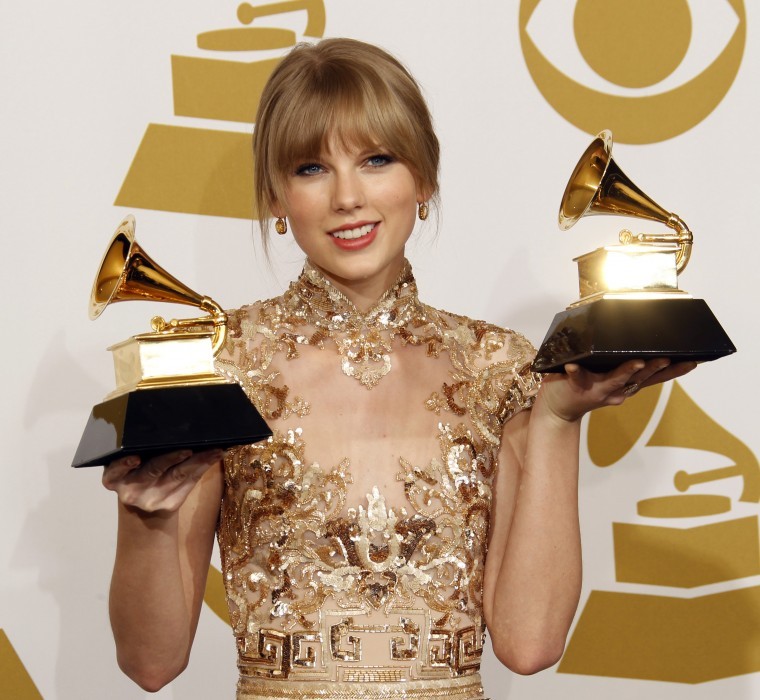 Over five years, singer-songwriter Taylor Swift has accumulated an impressive fan base that call themselves "Swifties."
Swifties will certainly swoon when they learn that Swift has become the first female artist to have a pair of albums sell more than a million units in one week.
As if the accomplishment of selling millions of albums is not enough, over the course of her five year career Taylor Swift has been honored with many awards. For example, Swift won the 2009 Video Music Award for Best Female Video – an award that everyone can agree should have gone to somebody, anybody, else.
While Swift did not deserve that award, she definitely does deserve one for her success in the last five years.
If Swift has accomplished anything, it is perfecting a formula that would guarantee her success.
Void of actual talent, she sells her personality instead. Swift's "nice girl" persona is a bigger draw than her vapid country-pop ballads. Her success in the last five years prove that Swift's personality sells as well as her music.
Swift is renowned for writing songs that explicitly talk about the people in her life, specifically those who apparently have done her wrong, especially in the context of a romantic relationship.
If you break up with Swift, you are bound to have an angry break-up jam written about you. The song detailing your break-up with Swift will inevitably get played incessantly on both pop and country radio stations. Swifties around the world will be singing your name.
It is no wonder audiences flock to Swift's body of work. Writing exclusively about break-ups is a sure-fire way to sell your songs in this day and age – just look at the success of Adele.
Despite her success writing break-up songs, Swift relates to the petty version of ourselves we should never be.
Swift's songs reflect a childish person who holds grudges and ultimately wants to embarrass others. Unlike Adele's break-up songs, Swift's songs just come off as immature.
Swift's songs build herself up and break everyone she's ever dated down. She has gotten away with her petty pop for so long because it is dressed up in sequins and cowboy boots.
So why is she a positive role model? Because she is so relatable.
As a child, Swift was bullied in school and was really driven to get her music to the masses. However, that was then and this is now.
Back then, it was a much simpler Taylor Swift with just her and her acoustic guitar.
But now, Taylor Swift is changing into someone unrecognizable. With her new album, "Red," Swift is no longer the once-bullied country sweetheart who is upset about her break-ups.
Instead, she is a pop princess set on demeaning her exes, assuring them that they are "never, ever, ever getting back together."
Depending on who she is dating, Swift becomes a different woman. But a real role model should not have to change their personality.