Post-graduate numbers drop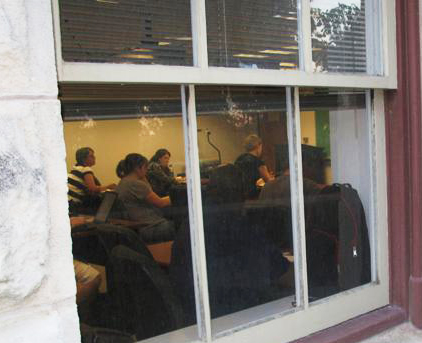 Elisabeth Kelso
November 2, 2009
Although this year's undergraduate fall enrollment at St. Edward's University increased 3.1 percent since the fall of 2007 and was the largest freshman class in the school's history, the fall Graduate and New College enrollment have both dropped.
The 2009 fall enrollment for the St. Edward's graduate school program decreased 5.3 percent, while the New College enrollment decreased 8.6 percent.
Walter Pearson, the dean of New College, said the greatest determinant in an adult's decision to pursue a degree is the ability to afford the tuition.
The national economic recession, however, has seen employers not only remove tuition support and cut benefits in many instances, but even cut entire jobs, leading to rising unemployment rate. Without a job, college tuition can become almost impossible for some to afford.
For the Fall 2009 semester, New College tuition was $653 per credit hour, while Graduate tuition was $829 per credit hour. The average age of New College students is 35.7 and 33.4 for Graduate students.
According to the Bureau of Labor Statistics of the U.S. Department of Labor, Texas' seasonally adjusted unemployment rate rose from 4.5 percent in January 2007 to 8 percent in August 2009, a reflection of the health of the economy as a whole. When unemployment is up, adults are much less likely to pursue an expensive college degree.
The Graduate school and New College work together with St. Edward's marketing department to promote the programs online and through radio and outdoor advertising, Pearson said.
Kay Arnold, assistant director of admissions for the Graduate school, said the school is currently looking into new marketing strategies, but word of mouth is one of the strongest advertisements for the St. Edward's Graduate and New College programs. She said that St. Edward's as a whole works hard with students to offer them excellent services.
Arnold said that an overwhelming majority of students choose to attend New College because the commitment to Graduate school is different. Students realize they're more marketable with a Bachelor's degree but are worried about losing their jobs, which is why the early morning and evening schedule of New College suits more adult students.
Bonnie Khandper, a graduate student pursuing an MBA in Digital Media Management, said she decided to enroll in the graduate degree program after a recruitment officer spoke with her.
The quality of degree programs offered at St. Edward's also continues to attract students. Bo DePha, another graduate student is also pursuing an MBA in Digital Media Management, attributed his desire to further his education because St. Edward's has such a strong program in his field of interest. He said the masters program offers a great opportunity to combine his two interests in business and entertainment.
David Rodriguez, a New College student, said he has always wanted to pursue a college degree but has not had the opportunity because of work. But the evening schedule of the St. Edward's New College program, Rodriguez was able to enroll and attend classes that do not conflict with his job schedule.
Rodriguez said the economy has made expenses tight, but stands by his decision and believes the education he is receiving at St. Edward's is worth the price.
"The more I come, the more I realize that it's worth it," he said.
As the economy recovers, as anticipated by economists, the ability to pursue a higher education at the adult level will hopefully ease.
And although New College and St. Edward's Graduate programs appear to have been negatively impacted by the economy, traditional undergraduate enrollment has gone up amidst the economic recession. This year St. Edward's was able to meet and exceed its goal for this fall's undergraduate enrollment, said Tracy Manier, associate vice president for undergraduate admissions. Pearson said the increasing size of Texas high school graduating classes, 19.8 in the past ten years, played a significant role in the increase of undergraduate enrollment.
Pearson said the New College and Graduate school programs do not have a growing pool like that to draw from, but instead rely on the diminishing number of adults who are able to afford a college education.