Airfare up for holidays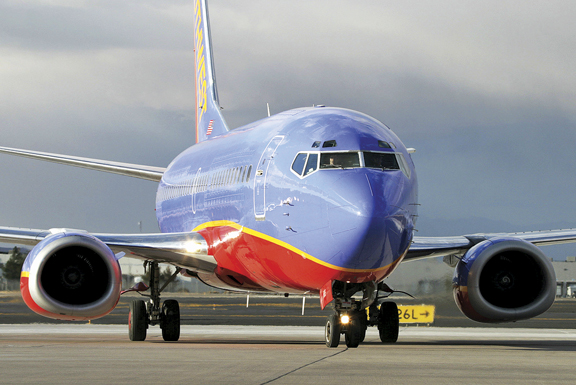 Katy Johnson
November 9, 2009
Students planning on flying home for the holidays may want to purchase their ticket sooner rather than later, as ticket prices are increasing on a daily basis.
According to a New York Times article released last week, Thanksgiving airfare is rising nearly 6 percent weekly, a percentage that is projected to increase as the holidays approach. The article also reported that tickets purchased for the most popular itinerary, departing Nov. 25 and returning on Nov. 29, increased 10 percent over the course of a week. This would be the ideal flights for traveling St. Edward's University students who have off from classes on Nov. 25-27.
St. Edward's students come from all over the country and the globe, but a vast majority also come from Texas, a state that takes about 12 hours to drive from one end to the other. Many students who are from cities like El Paso and Lubbock find it more efficient to fly home rather than face a lengthy and grueling road trip.
As of Nov. 6, flights leaving from Austin arriving in El Paso on Nov. 25 and returning on Nov. 28 start at $311, according to Travelocity, while Bing travel starts airfare from Austin to El Paso at $467.
Kyle Nigro, a freshman, is flying home to Connecticut for Thanksgiving and Christmas, and bought his tickets nearly a month ago.
"The tickets for Thanksgiving, round-trip, are going to be $450 to fly back [to Connecticut] on Nov. 24 and return Sunday [Nov. 28]," he said, "The tickets for Christmas are $350, cheaper because it isn't as close to the holiday."
According to Travelocity on Nov. 6, the same tickets from Austin to Hartford, Connecticut over the Thanksgiving break start at $704. Although Nigro said the cost of ticket prices were not a major concern for him, he said it most likely will be for a lot of students.
Callie Simpson, a senior, is one of these students. For Simpson, ticket prices mean the difference between getting to see her brother for the holidays or not, she said. Her brother attends law school in Atlanta, Ga., and finds it hard to make it home for the holidays because of high airfare. In fact, ticket prices have kept her brother from coming home for the holidays for nearly two years.
"The plane tickets to and from Austin and Atlanta are in the $700 range, so that is a huge chunk of money," she said. "In 2008, he came home the week after Christmas because the week of [Christmas] was really expensive."
In addition to high ticket prices, air travelers also incur additional fees as most airlines require a checked baggage fees. Parking, food and other unexpected costs also need to be factored into a trip to the airport.
Marcos Soto, a senior, said even if the ticket prices were cheaper, he would not fly to his home in Dallas, a four-hour journey up IH-35. Currently, Southwest Airlines starts roundtrip tickets from Austin to Dallas, a 300-mile journey, at $306.
"I personally would not fly home even if ticket prices were lower" he said. "I prefer the scenic drive back to Dallas. The journey gives me time to think and I get to see our state change as I drive along."
Increasing ticket prices may force many students, who need to travel long distances home, to adopt this positive attitude toward road trips this holiday season.