Weinstein Company cries financial, moral bankruptcy in changing Hollywood system
Hang on for a minute...we're trying to find some more stories you might like.
In a surprising turn of events, it has been reported that The Weinstein Company is now filing for bankruptcy. The news comes about four months after the first allegations against Harvey Weinstein were made by multiple A-list celebrities. When this bombshell first came out, it was a revolutionary moment for Hollywood; people were finally listening to victims of sexual assault. Since these allegations have come out, the Weinstein Company has slowly descended into bankruptcy.
The interesting thing about the declare of bankruptcy is that people actually tried to save the company. Maria Contreras-Sweet and Ron Burkle were the two potential buyers who were onboard to buy the company and save it from bankruptcy. After the two made the initial offer, the Weinstein Company released a letter on Sunday night stating "…we will now pursue the Board's only viable option to maximize the Company's remaining value: an orderly bankruptcy process." This could be saying that the company understands the wrong that has been done and is trying to make amends.
In the past, Hollywood tended to sweep things like this under the rug. Most women in the industry who had these things happen to them usually kept quiet in fear of being blacklisted. Others were simply too afraid. Hollywood has only helped this process by not wanting to admit that there has been wrong done. In light of the company declining the offer to revitalize, some may wonder if this is a way of saying that they are accepting the consequences of what Weinstein has done. They are letting the company fall to pieces and not taking the easy way out. Or are they?
On the other hand, we need to closely examine the actual deal that was made. Contreras-Sweet and Burkle reportedly tried to redeem the company by saving it from bankruptcy. Contreras-Sweet, a former Obama Administration official, had a group of investors ready to invest a 51 percent stake in the company. She also planned on installing a board that was mostly female.
This might point to the fact that they don't want this kind of company being raised up in the wake of the company's fall. It could indicate some sexist tendencies and an unwillingness to breed a new future. Since her offer was rejected, Contreras-Sweet is also in talks about setting up a survivors fund for people that have been affected by the Weinstein Company.
At the end of the day, we have two ideas about what this could all mean. Is the company truly repentant? Or are they stuck in their old ways and would rather let the company burn and keep its legacy of producing great films?
You could look at it both ways, and until more information emerges on what will actually happen with the company, we may still be in the dark. Of course we want to believe the positive; we want to think that people will do the right thing. But with the history this company has, who's to say what their motives are.
About the Writer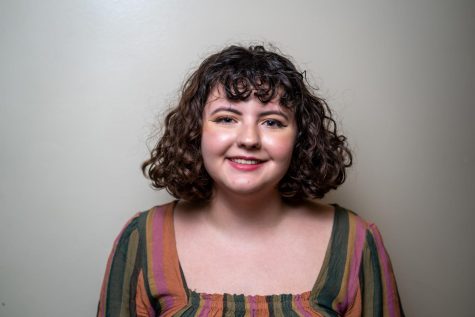 Sierra Rozen, Life and Arts Editor
I am Sierra Rozen – Communication major, Journalism and Women's Studies double minor and Life and Arts Editor for Hilltop Views. This is my junior year...