Trailing Behind in the Semester?: 4 trails to get midterms off your mind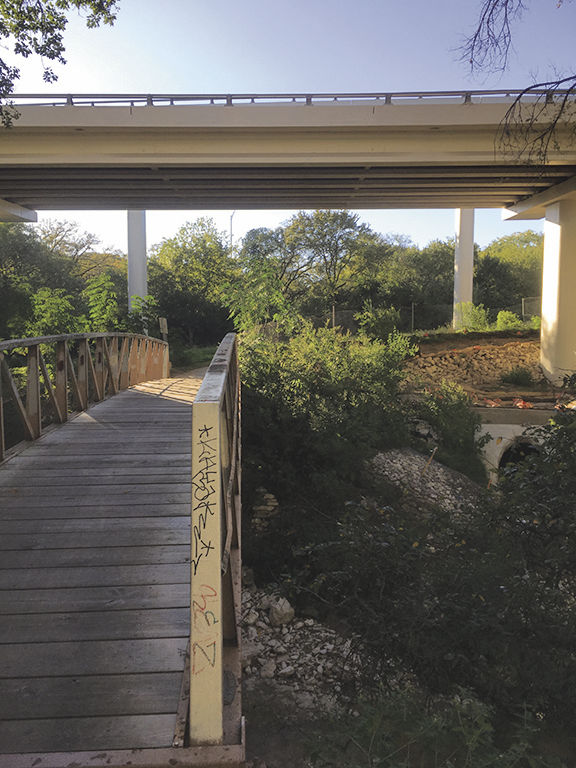 @phipps_kenny
October 23, 2017
Fall is upon us here in Austin. The (slightly) cooler weather has been accompanied by leaves changing color, pumpkin spice permeating every aspect of daily life and an increase in outdoor activity. In that spirit, we have compiled a list of some of the best running trails in the city to enjoy while the weather is still beautiful.
Lady Bird Lake – Downtown Austin is home to Lady Bird Lake, part of the Colorado River. Beyond the popular kayaking and paddle-boarding that have come to characterize the city, the trails along the river's banks are some of the best for running. There's a two-mile route that begins at the Waller Creek Boathouse going east, with a midpoint at the pedestrian bridge and ends again at the boathouse.
Scenic views abound and the trees that hang over the water also provide ample shade for runners, bikers and people pushing strollers. While taking pictures for this story, I talked to a athletic-looking couple to ask why they had come to run.
"It's shaded, for one," said Dennis, a 28-year-old Austin native, "and it's not pavement. We really like the atmosphere as well."
Shoal Creek Trail – This run circles through Pease District Park and goes along Shoal Creek Boulevard, not far from Austin Community College. The trails are heavily shaded and frequented by all types, from mountain bikers enjoying the hills and wooded atmosphere to families hiking after enjoying the park's playground and picnic area. After jogging through this pretty area, head south down Lamar Boulevard to the Hope Gallery to check out the iconic graffiti park.
Johnson Creek Trail – For those who don't mind putting sneakers to pavement, check out Johnson Creek Trail. Beginning at the Ann and Roy Butler Hike-and-Bike trail head on Veterans Drive and ending on Enfield Drive, this trail twists and turns under the Mopac expressway. You'll find old bridges and tunnels plastered with colorful graffiti on your way, as well as a slight challenge from the hills and turns. This trail is a great alternative to Lady Bird Lake and offers a slightly less traveled view of Austin from underneath one of the major highways.
Blunn Creek Nature Preserve – I would be remiss not to include Blunn Creek on this list, not in the least because it is less than a mile from campus. Blunn Creek is familiar to students, but for those who have not been there it is a worthwhile experience. Running up and down through the woods is a great workout, and for those who can find it, there is an excellent view of Main Building from atop the hill of volcanic rock. While Blunn Creek is not as popular with tourists as some of the other trails mentioned here, it is certainly as beautiful. Considering how close it is to St. Edward's, there's no reason not to go check it out.