Campus Safety announces surveillance camera initiative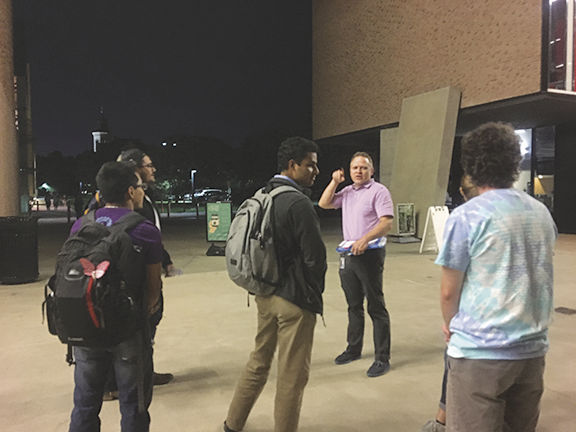 Campus Safety is pushing for surveillance cameras at each campus entrance as part of their newest initiative, announced Associate Vice President of Campus Safety Scott Burnotes at the annual Campus Safety Walkthrough on Oct. 16. The walk is co-hosted by the Student Government Association as a way for students to directly connect with upper administration and voice safety concerns around campus.
Burnotes and SGA President Ben Griffith led the walk starting at parking lot P, adjacent to the parking garage. There, Burnotes addressed the new entrance that was made to temporarily replace the entrance next to the softball field that was closed due to Pavilions construction.
One of the changes Campus Safety has made to that entrance is adding the "white candlesticks," as Burnotes described them, to outline the exiting and entering lanes to prevent congestion. Burnotes asked students for feedback on the entrance and how it could be improved.
"It is important for students for students to understand the complexity of campus safety," Griffith said. "It is more than just voicing concerns, the logistical features need to be discussed as well."
Events like these bridge the gap between students and upper administration, explained Griffith. Students can voice their concerns directly to the people in charge of making necessary changes.
"It gives power to the students and it shows upper administration that students care about change," Griffith said.
In the past, Campus Safety Walkthroughs have resulted in notable changes. Last year, the idea for the Topper Safe app was presented at the walk and developed the app after receiving positive feedback. Other additions have included placing emergency phones in new areas of concern, which Campus Safety does every year.
The walkthrough is also important to find safety concerns that can easily be fixed such as trimming a tree that might cover lighting or changing a light bulb. Many attendees pointed out areas that could use more lighting. Burnotes explained that most lighting problems are a result of light posts covered by trees and that they have been working to address the issue.
Campus Safety has also worked to add temporary lighting to places affected by construction, such as the sidewalk next to Holy Cross Hall and the Pavilions.
Burnotes said that events like these help Campus Safety coordinate other events in accordance with student concerns and build a prioritized list of changes to be made.
"[Students] are the ones using the campus," Burnotes said.
As for the changes that students can expect this year, Burnotes is pushing for his surveillance camera initiative. Last year, he had one added on the side of East Hall facing the entrance next to the baseball field.
His next steps are to get cameras placed at the other entrances, primarily by The Pavilions and Lot P to cover "suspicious persons" entering. Surveillance on the parking lots would be the next priority.
"They would serve to keep bad people off campus and be able to catch them and to warn them to stay off campus," Burnotes said.
Students can expect for Campus Safety to start installing the cameras within the next 12 months by the entrances and other high traffic areas.  
About the Contributor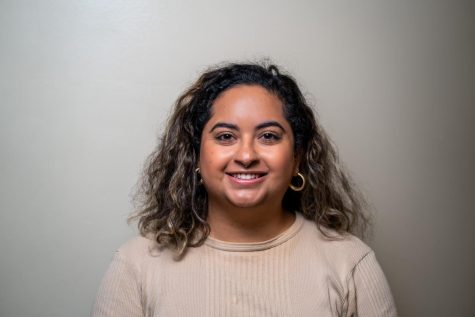 Myrka Moreno, Social Media Editor
I am Myrka Moreno - Digital Media Management, Journalism minor and Social Media Editor at Hilltop Views. This is my senior year at St. Edward's University....