Student fandoms revel in discussion of science fiction, fantasy accuracy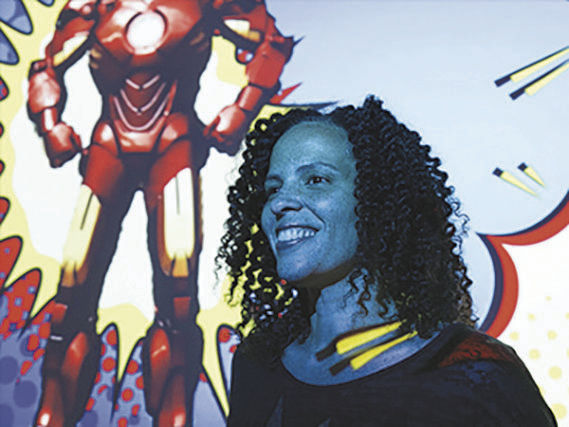 @_saintmartin_
October 16, 2017
Hang on for a minute...we're trying to find some more stories you might like.
During October, St. Edward's finest math and science professors come together to discuss the intriguing and complex workings of… "Game of Thrones"? SciPop Talks is a general audience academic discussion happening on campus that sets out to find the connection between elaborate scientific concepts and modern day pop culture. Dr. Raychelle Burks, chemistry department chair and SciPop co-creator, is bringing her recurring lecture series to St. Edward's every Wednesday in the Munday Library for the month of October.
Originally started at The University of Nebraska-Lincoln, SciPop Talks strikes a chord with St. Edward's students and faculty alike.
"I really enjoyed the talk," said freshman Rebecca Batista-Torres. "It's kind of satisfying to learn how accurate my favorite movies are."
Every SciPop session explores a different subject. This month's series involves dissecting the scientific accuracy of shows and movies such as "Hidden Figures," "Spider-Man," "Game of Thrones" and "Harry Potter."
"The main thing about SciPop Talks is to support fans," said SciPop creator Raychelle Burks. "So if you're a fan of something and you want to know everything about it, this is the place to be."
The first talk in the series revolved around the 2016 movie, "Hidden Figures," based on the true story of a team of female African-American mathematicians who served a vital role in NASA during the early years of the U.S. space program.
Room 114 in the Munday Library was filled to capacity as Professor Michael P. Saclolo led the lecture and engaged the audience in his explanation of the Euler Method's role in "Hidden Figures" and other everyday situations.
"We're explaining hardcore science topics in a fun way," Burks said.
Fans from all pop-culture spectrums took part in learning and discussing their views on their favorite movies and how they relate to science. With snacks and refreshments included, students agreed that they felt safe and enjoyed discussing these topics.
Burks said she enjoys providing a safe space for students to "geek out," and talk about these certain fandoms on campus.
"Where else are you going to have an academic talk about 'Game of Thrones' or 'Spider-Man'?" she stated.
SciPop Talks will host their discussions every Wednesday from 7 p.m. to 8 p.m. in the Munday Library for the month of October.