Cross country team takes safety measures following incident at trail
Hang on for a minute...we're trying to find some more stories you might like.
A member of the cross country team was attacked during a morning practice last week near the 1700 block of South Lakeshore Drive.
This incident follows two others at Hike and Bike Trails in Austin since late August, and the first to affect a St. Edward's student.
The cross country team has held about 30 practices at Butler Trail this semester, and the attack happened around 6:40 a.m. that morning.
Austin Police Chief Brian Manley said the woman was running until the suspect grabbed hold of her. The victim fought off the attacker and got away.
A description of the suspect provided to APD is of a Hispanic male in this 40s with short, dark hair, and he spoke Spanish to the victim.
Coach David Chandler, along with the assistant coaches, were at practice that morning. Chandler said there were no more than 20 seconds between each runner.
"We got a handle on it very quickly," Chandler said. "The safety of our team is always my number one concern and will continue to be."
Chandler said he's working with the University Police Department and the athletic director to work out safety issues. While practices are not being held at Butler Trail for the time being, the team may return. "It really is a special place," Chandler said.
The first of the recent attacks took place on Aug. 22 at Austin High School, Manley said. A woman had been jogging on the track around 5 a.m. before she was grabbed from behind. The victim struggled and got away from the suspect, who police said was described as a man in his 40s.
A suspect remains in jail for the following attack on Sept. 15 in which a woman was grabbed by a male suspect while running around 5:45 a.m. Other nearby runners came to her assistance.
"We cannot say whether the two unsolved cases are related or not," Manley said. "But that will be something we will continue to look at as we work through the investigations."
In the wake of these incidents, Austin Police Department plans to implements a run and walk with cops program with the first two having taken place Sept. 28 and Oct 2. "Part of the goal for the run/walk is to educate and provide outdoor running/walking safety tips," APD said in a statement released to the public.
Including three distances at various run paces, the department said their team "looks forward to many people joining us on the trail."
Additionally, officers will patrol near the trails at Lady Bird and Zilker in the early morning hours.
St. Edward's has made a push to heighten student safety with the introduction of the Office of Campus Safety last year. Additionally, the office launched the Topper Safe app in May.
The app has features that allows users to share their location with someone in real time and make anonymous tips, but doesn't extend far beyond campus boundaries.
Chandler said he is proud of his team. "Any challenge tests out the character of the program and I think our program is pretty solid."  
About the Writer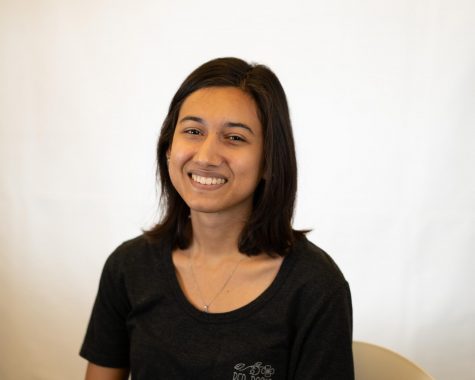 Andrea Guzman, Multimedia Editor
I am Andrea— multimedia editor for Hilltop Views. A member of the St. Edward's Class of 2019, I'm studying Digital Media Management and Journalism. I...