Accept combines metal melodies with social commentary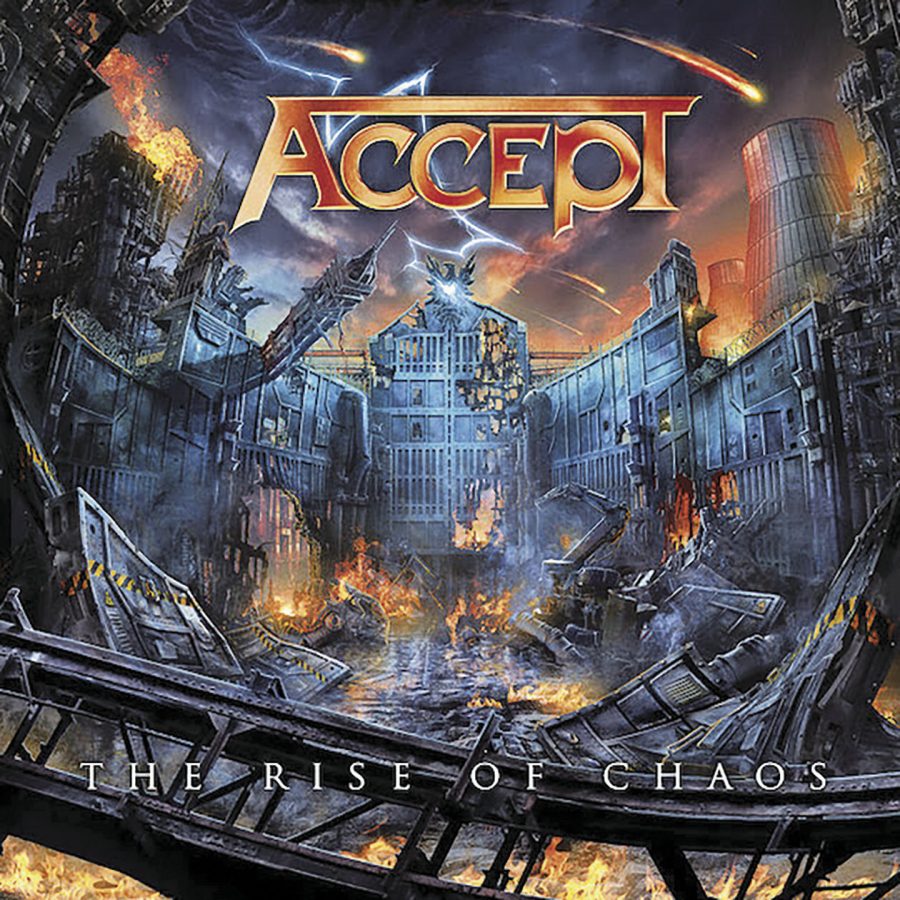 @LukeNukemMR
September 17, 2017
Everyone was in store to see what vocalist Mark Tornillo, lead guitarist Wolf Hoffman and the rest of the band would pull off with "The Rise of Chaos." While not as superb as the previous album, "Blind Rage," it is still a pretty decent album that both metal-heads and Accept fans can enjoy endlessly.
First and foremost, what is this phenomenal group recognized immensely for the most? Accept is known for delivering spectacularly catchy songs such as "Metal Heart's," "Midnight Mover," Blind Rage's "Dark Side of My Heart" and "Balls to the Wall's." With "The Rise of Chaos," Accept delivers the goods with relentless tracks like "Die by the Sword," "What's Done is Done," "Worlds Colliding," the title track "The Rise of Chaos" and melodic majesty of the catchy "Carry the Weight."
A highlight in the album is the fourth track, "Koolaid." The track (given away by the title) focuses on one of the most undoubtedly tragic incidents of the 20th century, the "Jonestown Massacre," where more than 900 people died in the Jonestown colony in 1978 while unknowingly drinking Kool-Aid that contained cyanide. This tune is a must-listen, not only because of it's well-written lyrics, but because of the atmosphere and tone fits the song like a glove. If any tracks are inferior,  I'd put my money on "Hole in the Head. " It sounds a bit formulaic with a few generically clunky lyrics, and "Race to Extinction"; while a very aggressive and serviceable song, it is only filler at best.
What makes "The Rise of Chaos" much like its predecessors is the superb production done by Andy Sneap, who recently worked on the previous three albums. The same ruthless sound carried in "Blind Rage" and "Blood of the Nations" is amped up in a more aggressive, savage tone. Hoffman's ravaging riffs on guitar sound like a fighter jet roaring through the air, sounding more ferocious than in past Accept albums. Christopher Williams, the band's drummer, packs a punch with his prodigious drumming as Tornillo is sensational behind the microphone as always.
"The Rise of Chaos" isn't exactly a step up from "Stalingrad" and "Blind Rage," but it's an album that lands its hits rather than its misses. With a savage soundtrack, perfect production and powerful performances, "The Rise of Chaos" reigns supreme as a great album for metal heads, Accept fans, and newcomers alike.