'Trump and the Resistance': The administrations' struggle to succeed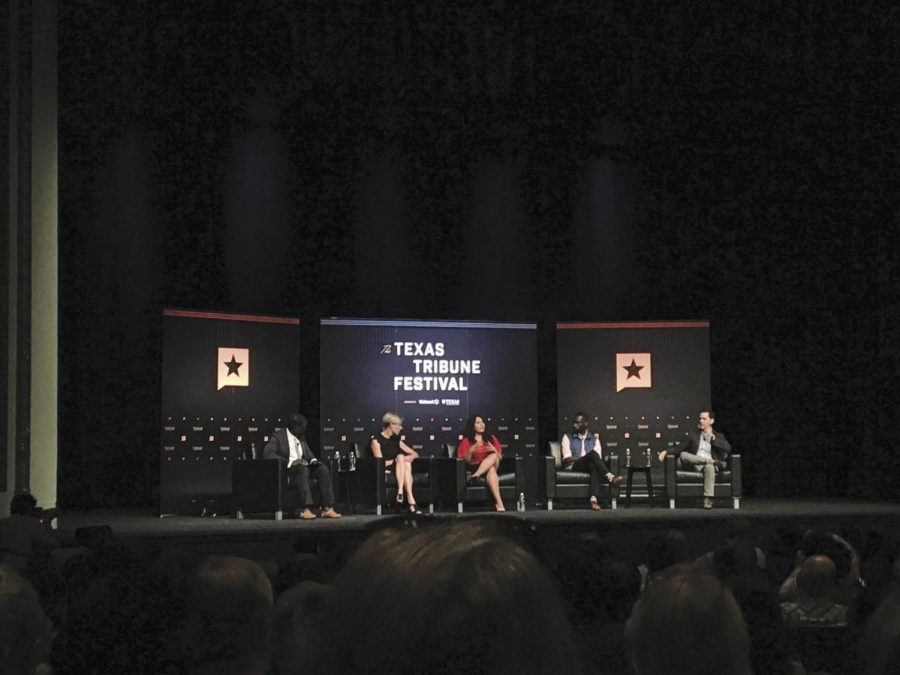 Panelists at the Texas Tribune Festival discussed their resistance against President Donald Trump last Saturday. The festival, dubbed "TribFest," featured a series of panels titled "Trump: Year One", which highlighted different topics that have surrounded the Trump administration, each with different panelists.
"Trump: Year One, Trump and the Resistance" focused on answering how to resist beyond protesting. Panelists included Crisanta Duran, Ezra Levin, DeRay Mckesson and Cecile Richards, who are all well known for their activist and organizing efforts.
 "People often forget that we all started as random people who believed in a better world," said Mckesson, co-founder of Campaign Zero, a policy initiative aiming to end police violence.
Mckesson added that most people who want to be activists are held back because they do not know where to start. There is no set "structure" on how to show resistance or be an activist and that discourages people.
Resistance is about persistence, Cecile Richards, President of Planned Parenthood, said.
"It is basically never, never giving up," Richards said to the audience.
Planned Parenthood has been under pressure of being defunded by the Trump administration unless they discontinue providing abortions. Since, the organization has seen a spike in donations, according to an article in Time.
"When Donald Trump was elected and when Paul Ryan came out and said by January 27 they were going to repeal Obamacare, they were going to defund Planned Parenthood, it is going to be on the President's desk, well what is today?" Richards said.  "September something or other."
Richards credits the organization from the opposing side for the reason that the Republican party has not been able to pass the new healthcare bill.
"Everyday we have stopped this administration from rolling back the progress we have made on healthcare, millions of people have kept their healthcare coverage, and that is worth getting up every morning," Richards said.
Several panelists also argued that voting, while important, is not enough. Levin, co-founder of the Indivisible Project, urged the audience to voice their concerns to their representatives.
"Your independent elected officials do care [what you think] … they do respond to you because they need your vote for re-election," Levin said.
"I voted my entire life, and I still got tear-gassed, arrested, pepper-sprayed, beat," Mckesson said.
Levin also explained how the current bills being pushed, such as the Graham-Cassidy legislation set to replace Obamacare, are pieces of legislation that the Republican party have been trying to pass, not Trump.
Additionally, panelists expressed concern over keeping the resistance alive beyond Trump's presidential term.
"Trump is not the originator of [injustice], he is just the embodiment of it in this moment, so we fight him, but we fight an ideology that is bigger than him," Mckesson said.
Mckesson encouraged people to celebrate their small successes, even if it is a healthcare bill not passing or a confederate monument coming down.
"That matters to people and that matters to the way the energy flows, so those things keep me hopeful everyday." Mckesson said.
About the Contributor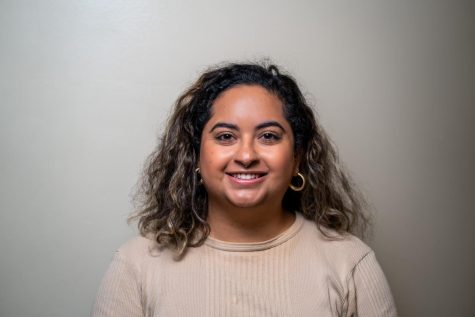 Myrka Moreno, Social Media Editor
I am Myrka Moreno - Digital Media Management, Journalism minor and Social Media Editor at Hilltop Views. This is my senior year at St. Edward's University....