Foreign exchange student opts for warm weather, great teachers at St. Edward's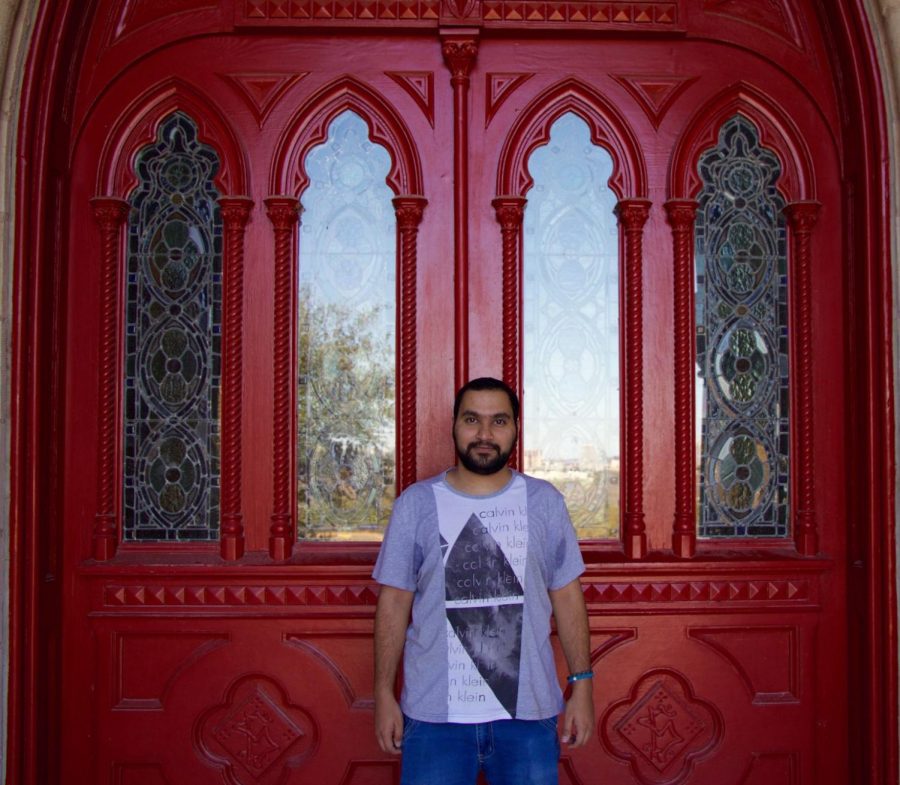 @carcarcook
February 3, 2017
It was only four years ago when sophomore Omar Alazmi's daily life was transversed from the comfort of his home to the unknown.
In the winter of 2013, Alazmi boarded a plane in Dammam, Saudi Arabia with the final destination reaching, Grand Forks, North Dakota.
"I was excited about the idea of staying in the U.S.," Alazmi said. "I knew that the school would take care of me."
While trying to decide which state to go to, Alazmi took climate into account.
He said, "They asked me if I liked the cold. I don't really like the cold, but because I had never seen snow I said, 'Okay. I like the cold!'"
However, after only one short month, the cold became too much. Alazmi then moved to Westminster, Colorado and eventually settled in St. Paul Minnesota.
It was Alazmi's father who recommended he come to the United States, to learn English and search for more opportunities.
Alazmi's father told him, "I will support you. It is a good idea because you will get something for free. If you got to the United States, you will get a scholarship."
The program Alazmi enrolled in is called ELS or English Language Studies. The goal of ELS is to help international students better their English speaking skills and prepare them for university.
Alazmi studied ELS in three different states over the course of roughly a year and a half.
When Alazmi returned home, he decided to apply for the King Abdullah Scholarship Program in order to attend a university in the United States.
This scholarship not only pays for all tuition costs, but also comes with a monthly stipend for the student, medical and dental coverage and annual round trip tickets back home.
So in the search of warm weather and a good community, Alazmi applied to St. Edward's.
He has now been studying communication for the past two years. This experience is something Alazmi claims to have never expected but is thankful for what has become of his life.
"I thank the God for this," Alazmi said. "There is a good community here. A small community. The professors are nice, they can help you a lot."  
When asked if Alazmi wishes to continue studying at St. Edward's, he replied, "Yeah for sure. It is the best."
What the future holds is a question unanswered to Alazmi. He wishes to eventually return home after graduating.
"Right now my plan is when I graduate I will go to Saudi Arabia and find a job." Alazmi said. "If they need more experience, I will come back to the United States and work first."
However, for now Alazmi plans to focus all of his attention on his studies and enjoy the time he has here.