Defamation trial advances for local conspiracy theorist, radio host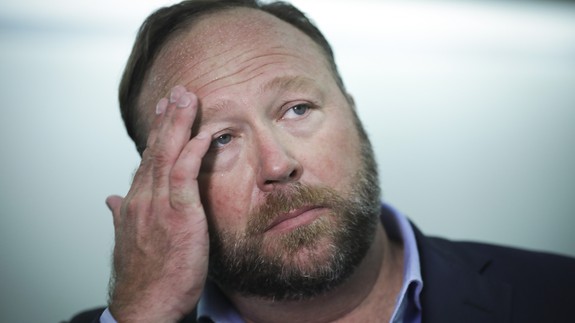 A Travis County judge rejected motions to dismiss defamation cases against Alex Jones, founder of alt-right media platform InfoWars. Famous for his explosive personality, Jones is no stranger to controversy; over the course of the last year he has been in and out of courtrooms due to actions that he took as far back as 2012.
According to the New York Times, the families of nine victims of the Sandy Hook shooting which happened on Dec. 14, 2012 in Newtown, Connecticut are suing Alex Jones for defamation. Jones has claimed that the Sandy Hook shooting was a hoax performed by crisis actors. This lead to the families of victims being targeted for participating in a "fake story." Believers of this conspiracy have sent the victims families death threats and even publicized their home addresses, causing them to fear for their safety. This has forced some of these families to relocate; one of which has done so at least seven times.
"I think for these specific cases it's just extremely disrespectful for the people who have gone through so much. Like for the families of the Sandy Hook shooting, that's horrible," said sophomore Glenn Blade. "Imagine losing your child and then having to worry about death threats from people online."
The New York Times also reports that another lawsuit against Jones is being carried out by Marcel Fontaine due to false claims that Fontaine was the Marjory Stoneman Douglas high school shooter in Parkland Florida. InfoWars ran a story accusing Fontaine of the shooting on the same day that the shooting happened. Fontaine reached out to InfoWars in an attempt to request a correction but the correction was never made. It is now clear after all the confusion that Nikolas Cruz is the one being charged for the shooting, leaving little room for Jones and InfoWars to defend their actions. Fontaine continues to receive harassment from those who believe the shooting is a part of a larger conspiracy and faces criticism from those that still incorrectly believe he is the school shooter.
"I think that he is putting other people in danger… By his fans harassing the individuals that have claims against him," said alumnus Veronica Fuentez.
According to NPR, these actions and controversial news stories have caused Alex Jones and Infowars to be banned from websites and media platforms such as Youtube, Spotify, Facebook, Apple and now Twitter as well as Periscope. The actions that Twitter and Periscope took seem to have come after a video surfaced of Jones harassing and touching Florida Senator Marco Rubio without his consent.
"These are private companies who can refuse service to anyone. I'm not going to lose sleep over him being banned from these companies' sites, but we should still keep an eye on what's going on," said senior Jacob Spencer. "Social media is a platform for ideas and conversation that can be used for good or for bad."