Possible new Title IX guidelines detrimental to victims of sexual assault, harassment
At its first chapter meeting of the semester, It's On Us informed students of potential changes to the existing Title IX law, the civil rights law that prohibits discrimination on the basis of sex in any federally funded education programs, to be imposed by the federal government. Among the changes are new rules regarding the rights of the accused, the prohibition of retaliation against complainant, and schools' responsibilities for sexual assault claims.
Katherine Strandberg and Rebecca Bernhardt from the Texas Association Against Sexual Assault presented the following potential changes:
The accused party holds the right to question complainant (alleged victim) themselves rather than submitting such questions through a mediator or overseeing committee, as before.

Previous language banning retaliation against the complainant (alleged victim) has been removed, indicating no prohibition on such actions.

Schools would only be held responsible for covering sexual harassment and assault claims if they occured on campus or during school-sponsored activities, whereas before, any student claims were considered the school's responsibility.
Both It's On Us and TAASA believe that, based on the draft of the changes leaked by the New York Times, Secretary of Education Betsy DeVos's new rules would be largely harmful to sexual assault survivors.
"Allowing this ability to the accused," Sean Svoboda, It's On Us coordinator says on the possible new right of the accused to confront the complainant in person, "would be intimidating and unfair to the plaintiff. Plaintiffs having to meet and discuss traumatic events with the very person that they are accusing could lead to a large decrease in the reporting of Title IX cases."
Both TAASA representatives said that the new policies are very likely to go into effect but maybe not in totality.
"The real question is," TAASA Policy Coordinator Rebecca Bernhardt said, "how much of the portions that are really not liked will end up in the final rule. I think the more pushback there is on certain sections of the proposed rule, the less likely that all of it will end up in the final rule."
Both the TAASA and It's On Us team introduced the Notice and Comment period as a critical way for students to take action and voice dissent. The Notice and Comment period is a 30-60 day timeframe after a proposed rule is made public in which the public is invited to give feedback. It's On Us announced plans to host workshops and other ways for students to learn and practice writing comments, when the need arises.
"Our next steps are going to be having listening sessions with the university," Alma Baker, President of St. Edward's It's On Us, said, "and also having a workshop about how to write strong comments and really working with students."
Vice President for Student Affairs and Title IX Coordinator Lisa Kirkpatrick weighed in at the end of the meeting, explaining the process for the university to enact new policies.
"We're closely monitoring what the DOE is putting out to the communities," Kirkpatrick said. "The government will make a final decision, monitoring picks that up. We will consult with our  legal counsel. We will consult with our professional associations that focus on higher education and Title IX. I will consult with the university Title IX team."
Some examples of such professional associations include TAASA, the Association of Title IX Administrators, and Independent Colleges and Universities of Texas.
"We will begin to put together a draft of recommended changes and I will ask for feedback from It's On Us and Student Government Association. Then I'll talk with our cabinet and the president; from there, we'll move it to the board for approval."
A timeline for this process will be dependent on the deadline the government gives schools to enforce the new policies.
"Reporting is part of it, Title IX is part of it, but also only a handful of people actually use the Title IX," Baker said, referring to the low rates of reporting sexual assault. "That's an important thing to remember as we do this work. There's a lot of advocacy work that needs to be done and can be done that is completely separate."
About the Contributor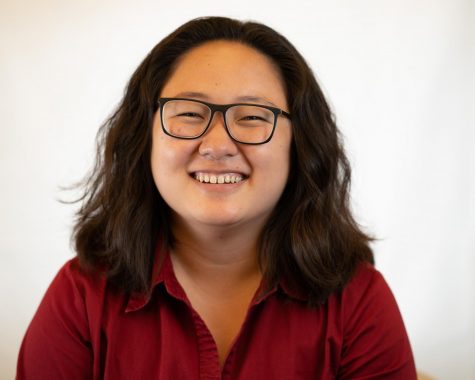 Lilli Hime, Staff Writer
I am Lilli Hime—English Writing and Rhetoric major and freelance writer at Hilltop Views. This is my senior year at St. Edward's University.

My role...