Astros sweep Cleveland, face Red Sox in heated ALCS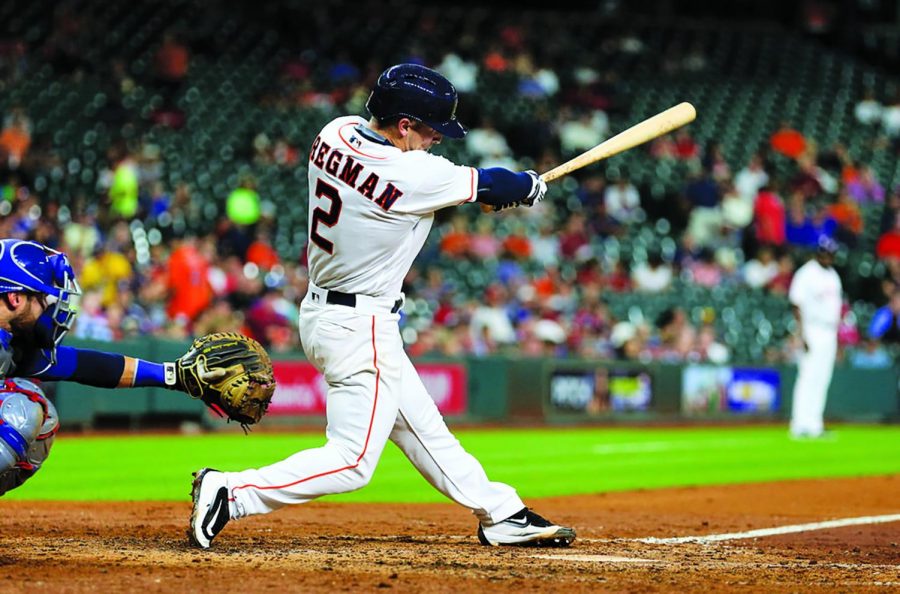 Justin Gongora, Sports Writer
October 15, 2018
Astros sweep Cleveland, face Red Sox in heated ALCS
In the pursuit of winning back-to-back World Series titles, the Houston Astros made it past the American League Divisional Series as they swept the Cleveland Indians in a grand fashion.
Cleveland's Mike Clevinger was the only pitcher who actually gave Houston a challenge.  Beyond that, Cleveland's starting pitches and bullpen imploded.
Usual shut down relievers Andrew Miller and Cody Allen were no match for the immense power of the Astros lineup.  Altuve, Springer and Bregman led the charge with smooth fielding and a few bombs coming from their bats.
With the fall of the Yankees, the Astros are destined for a matchup against the Boston Red Sox in the American League. The Red Sox have an ace in pitcher Chris Sale and a young empowered line up led by Mookie Betts, Andrew Benintendi and JD Martinez.
For the Red Sox lineup, Betts and Martinez are potential MVP candidates. They are at the top of the MLB home run ranks — making them lethal in the batter's box. Sale has been a dominant player in years pasts and he is heading down the path for another Cy Young Award.
The Astros, however, are by no means pushovers. The Astros are entering the Postseason with an experienced rotation and a solid lineup.
The reigning AL MVP, Jose Altuve, will man second base, with his trusty shortstop Carlos Correa at his side. The ruling All-Star MVP, Alex Bregman, will man the hot corner for Houston.
The World Series MVP, George Springer, will lead the outfield with Josh Reddick and Marwin Gonzalez to aid him. If the lineup for the Astros does not sound intimidating, the pitching rotation will surely strike fear in any lineup.
With the power arms of Cy Young candidates Gerrit Cole and Justin Verlander, the Astros certainly have the arms to blow a fastball past any batter. Even on Verlander's and Cole's day off, the Astros still have the arms of former Cy Young winner, Dallas Keuchel, and Lance McCullers to step on the mound.
This American League Championship Series will certainly be compared to the shootout at the OK Corral. In total, the Sox and Stros have 211 wins — the record for most wins in a Championship League Series.
Bragging rights are at stake as for the past year, the two teams have been considered neck-and-neck for the title of best MLB team of 2018.
Baseball fans everywhere will be watching the battle between Boston and Houston. Look forward to plenty of homeruns, pitching duels and game plays that will rival that of a World Series matchup.