Ellen Smoak launches, empowers Austin's women entrepreneurs
When 99 women entrepreneurs crammed into her living room, Ellen Smoak knew she was on the brink of reshaping the entrepreneurial scene for the Capital City's rising businesswomen.
Just a couple years before, Smoak pulled into Austin, Texas for the first time just before her 37th birthday– U-Haul and all. She arrived in Austin after hearing about the city's brewing innovation and creativity. However, being a newcomer, Smoak yearned for a community of like-minded women to really ground her roots in Austin.
Shortly after the move, Smoak met Lynan Saperstein, who was also new to the city and searching for a similar community.  The two women, both with extensive backgrounds in entrepreneurship, eventually gathered 12 other women with akin backgrounds in what became The Society of Women Entrepreneurs, or at the time, was named Austin Women Entrepreneurs.
Smoak and Saperstein couldn't predict the following they inspired.
"And a year later, 99 women showed up in my living room, and we figured we were onto something," Smoak said. "Our Facebook page had grown to about 1,500 at that point."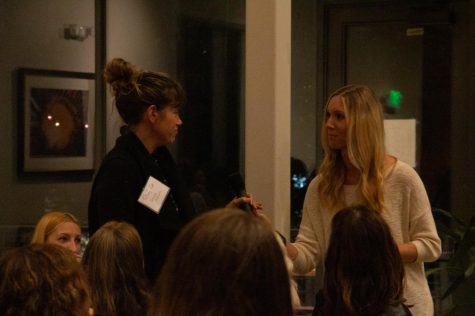 Smoak and her former co-founder then changed the name to The Society of Women Entrepreneurs and created a membership. In February 2018, Smoak stepped in full time as the founder and CEO with Society of WE.   
Before diving into Society of WE, Smoak always felt called to leadership and creativity. From a young age, Smoak could see herself on the cover of a book and speaking from stage.
Smoak eventually went out on a limb to write her first book "Breakups Are A Bitch, But Getting Over It Doesn't Have To Be!" in January 2015. The book became No. 1 on Amazon overnight, and its success launched Smoak's coaching career to help other women re-empower themselves after breakups or divorce.
Smoak fell in love with finding different ways to help women.
"I started to help other women figure out and learn how to put processes in place, write books and open companies so that they could make their own dreams come true," Smoak said.
Through the ups and downs of her entrepreneurial career, Smoak holds her love for her community close to her heart.
"I'm passionate about the power of true sisterhood," Smoak said.
Smoak said a driving force behind this sisterhood is fueled by a time where she went several years without it. Smoak's high school and college experience was marred by bullying and mean girls– which pushed Smoak to turn into a mean girl as well. It wasn't until Smoak's mid-20s that she found a group of women who offered her welcoming and belonging.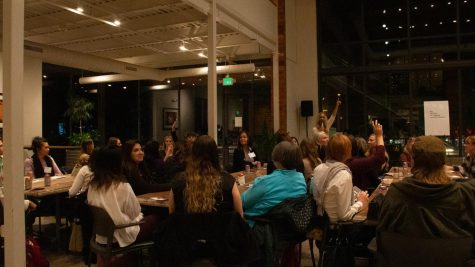 And what Smoak gained from this group of women is what she hopes to carry into her leadership with Society of WE.
"My vision for Society of WE is that we will create such a container of sisterhood that we have each other's back no matter what," Smoak said. "Sisterhood is so important right now. It's the women's empowerment movement. It's the year of the woman, it's the decade of the woman."