Hong Kong student cherishes, reflects on study abroad semester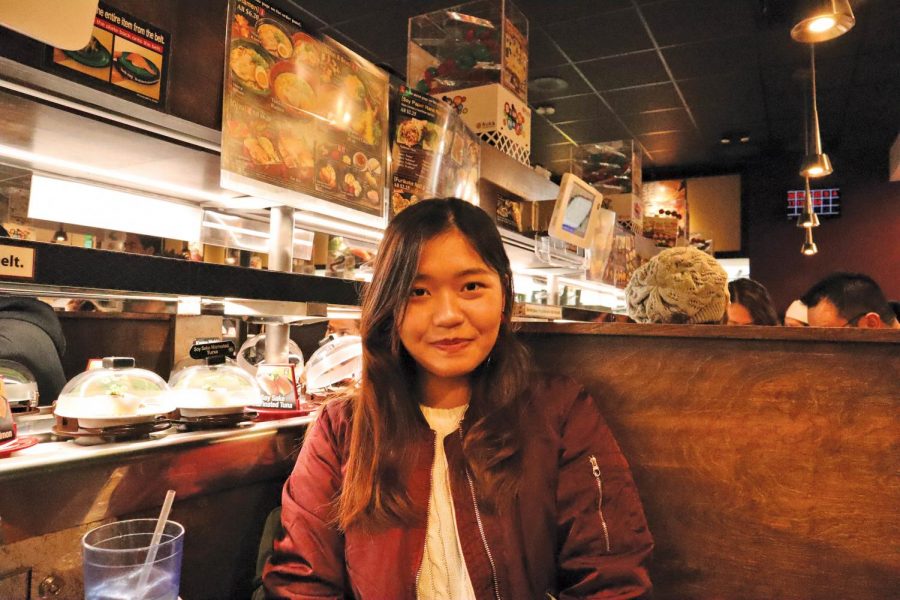 Jessenia Herzberg, Writer
December 3, 2018
Renee Fung, a senior business administration major from Hong Kong, is studying on the Hilltop for the fall semester through an exchange program that brought her to the Capital City for a new experience.
"I want to study abroad as this is a valuable chance to stay in a country for a long period to truly understand their culture and life," Fung said. "I can also interact with people from a different background."
Fung dreams of owning her own coffee shop, so it is no surprise that her favorite place in Austin is Mozart's Coffee Roasters on Lake Austin Boulevard. The coffee hub gives her inspiration for her future coffee shop.
"I feel calm when I sit next to the lake," Fung said. "I hope my coffee shop can be like Mozart's Coffee Roasters which gives people a relaxing environment."
While Fung appears to have a subdued exterior, she has an adventurous side as well. She enjoys her weightlifting class most and went camping for the first time on the university's mountain biking trip in Reveille Peak Ranch.
"[The class] helps build a regular exercise habit," Fung said. "All [the camping] experiences are new to me, cooking in the dark and watching the stars."
To Fung, the U.S.'s more extroverted nature is evident in everyday life. She describes people in the U.S. as very outgoing, citing her experience with a talkative Uber driver and expressive students. This contrasts with Hong Kong, where she says people rarely make conversation with strangers.
"I didn't expect [the driver] to talk to us the whole time," Fung said about her Uber experience. "Students from the U.S. are so different from those in Hong Kong. They are more willing to [share] their thoughts. I have learned a lot from them."  
Fung's time abroad has been relaxing compared to her university in Hong Kong. While there are more assignments here, they are not as difficult.
"Studying in Hong Kong is so stressful," Fung said. "We have less assignments in Hong Kong, maybe just one to two assignments throughout the semester, but they are hard."
Teaching styles illustrate another contrast between the two countries' cultures. Fung says professors in Hong Kong lecture more, while professors here have more interactive classes. Each style has its advantages and disadvantages.
"St. Edward's encourages discussion among students," Fung said. "Professors in Hong Kong give so much information within one lecture and we are expected to learn [the information] by ourselves."
Fung feels that Hong Kong's teaching style is more efficient. Professors in Hong Kong tell their classes exactly what they need to know, while U.S. discussions can give more information than necessary. At times, she was confused as to what to expect on tests at St. Edward's.
"I prefer Hong Kong style as I have a clearer concept of what I am expected to learn and what we will be examined on," Fung said.