JB Goodwin statistical report highlights issues with renting in Austin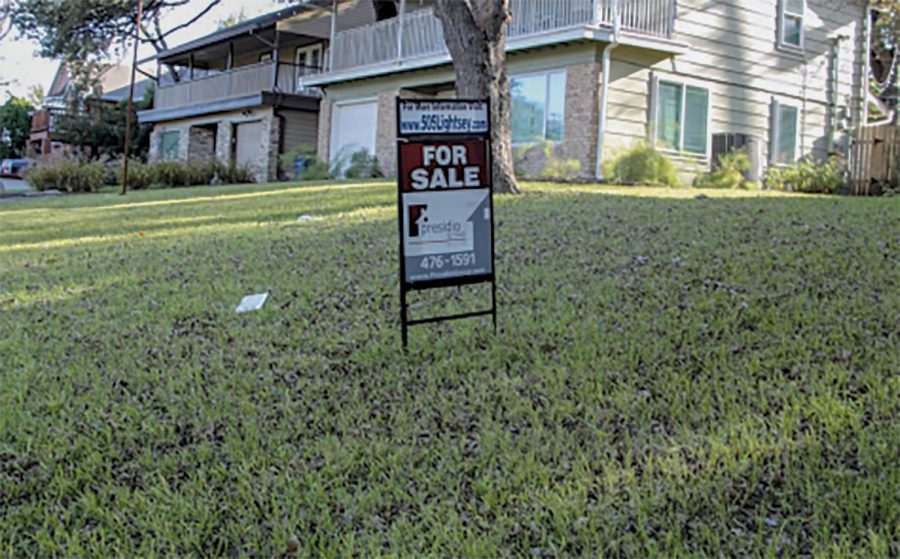 Morgan Hunnicutt, Staff Writer
December 4, 2018
In recent years Austin has become exponentially more expensive to live in compared to other Texas cities, according to reports done by CNBC.
"Last year, you'd need $54,631 for all the basics. This year, $73,163 would cover it; that's a 34 percent increase," said Jill Cornfield, Personal Finance writer.
One way renters in Austin try to monitor the increasing market is by keeping up with realtor reports.
Companies like JB Goodwin published their monthly report for November releasing multiple statistics concerning renting properties in Austin.
The recent information is useful for people considering renting out their property and for those who are about to be renting a new property.
According to the statistics released by JB Goodwin, supply is low right now in Austin, making it a good time to rent out property.
The average amount of time that a rental stays on the market in Austin is 34 days.
In addition to this, total leases are up 4 percent from this time last year, home leases specifically are up 6 percent and the median price of a single-family home rental is $1,750, or approximately $1.15 per square foot.
Compared to years past, statistics reveal that Austin has grown at an accelerated rate. With this rapid growth comes higher costs. As a result, affordable housing is slowly becoming more scarce. This has caused a decrease in apartment occupancy.
In 2013, apartment occupancy was at 97.3 percent.
In 2017, that number dropped to 92.2 percent. Luxury apartment buildings downtown are sitting on the market for a longer period of time.
"I'm pretty worried about the near future because I really want to live and work in Austin but not if I'm going to have to spread myself so thin that I can barely have time to live in the apartment that I'm working for," said senior Armando Marín.
Despite the fears of young Austinites, over the last six months the demand for renting has decreased.
In May 2018, total lease demand was at 7 percent compared to the 4 percent demand in Nov.
Austin was voted the best place to live in the country for the second year in a row, according to World Report. And it's no secret that Austin is becoming more and more expensive, with the cost of living surpassing the country's average.
The median home cost in Austin is $346,500 while the national median is $216,20. The average monthly rent in a 900 square foot apartment in a normal part of town is $1,385, according to JB Goodwin.