International student cherishes time in Austin, documents new memories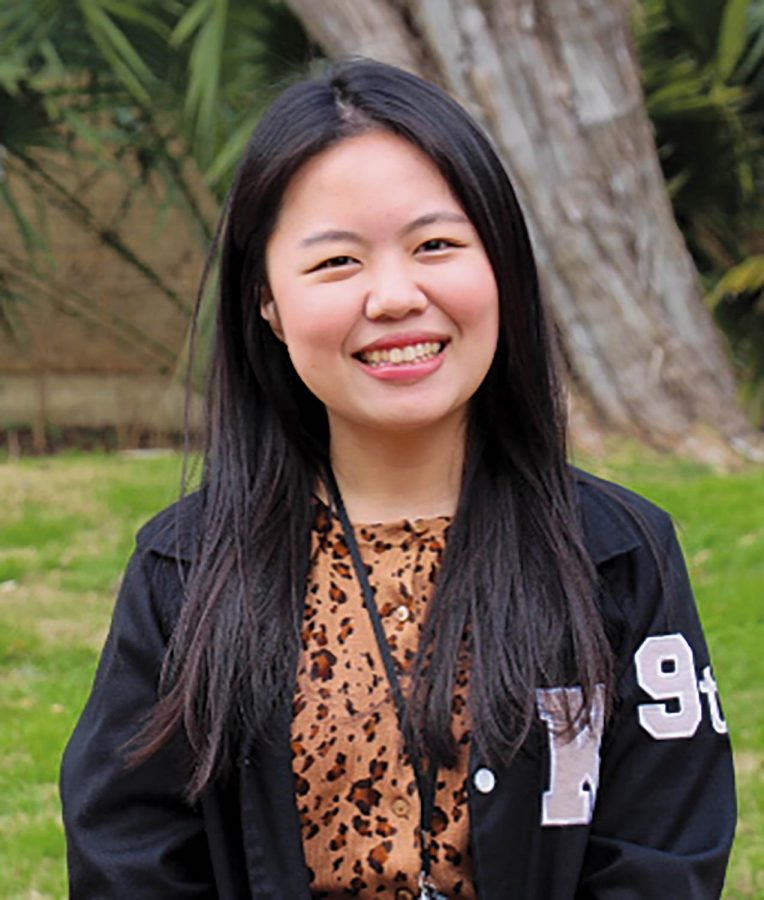 Ana Flores, Writer
January 31, 2019
St. Edward's was founded on an international perspective and welcomes dozens of students from various countries to take part in the SEU experience— an experience that student Soo Whee Kim from Seoul, South Korea, doesn't want to forget.
"My original goal for here was to experience many new environments and challenges," Kim said. "I changed my mind. I want to make international friends, I want to improve my English skills and I want to enjoy this time, this moment."
Kim came to St. Edward's through the International Student Exchange Program (ISEP), a non-profit organization that helps connect students to universities all over the world despite financial and academic barriers.
Kim is a biology major who wants to go into pharmacology and eventually open up a bookstore in her hometown. In order to work towards reaching this goal, she looked for a school with a good science department. St. Edward's was at the top of her list.
Leaving home was difficult for Kim. She comes from a family of five with two younger siblings, and is very close to them. This is her first time traveling alone, and navigating Austin has not been an easy task.
"I was very nervous using transportation and even using the crosswalk because it's not like Korea, so I have to concentrate on the way I'm going or where to go back," Kim said. "I'm still trying, but now is better than last week."
While it has been hard getting accustomed to life here, other international students on campus have made the transition easier, surprising Kim with their willingness to learn about her.
"Some friends came to me and [said] 'I want to know about your country. I'm interested in your country and your culture. I want to be a friend to you,' and I was very glad to meet that kind person," Kim said.
The faculty have also surprised Kim. In her hometown, many of the professors are concentrated on their own studies and express less of a willingness to help students.
"I was surprised at the first time I met my professor. They always welcome students who need help. It's a good thing, I think," Kim said.
Kim has also fallen in love with Austin's landscape.
"Here, the most beautiful scenery is the sunset. Austin is a city with a lot of construction and huge landscapes; both are here in Austin and everyone here is open-minded. I envy [that]," Kim said.
Her hometown, Seoul, is the largest metropolis in South Korea. Much like New York City, the streets are crowded with buildings and people traveling to and from work.
"If I want to see the beaches or the mountains, I have to drive, but here I can see both the city and nature. It's really close. I love it," Kim said.
Kim has already found many aspects of Austin she loves—eating a breakfast taco for the first time being her favorite so far—and decided she wanted to find a way to document her time here so she can reflect on her experience once she returns to Seoul.
"I want to express my feelings in America and Austin and here in SEU through drawing," Kim said. "I want to save the memory [of] here."