Baseball is the safest way for Kyler Murray to have a longer, richer career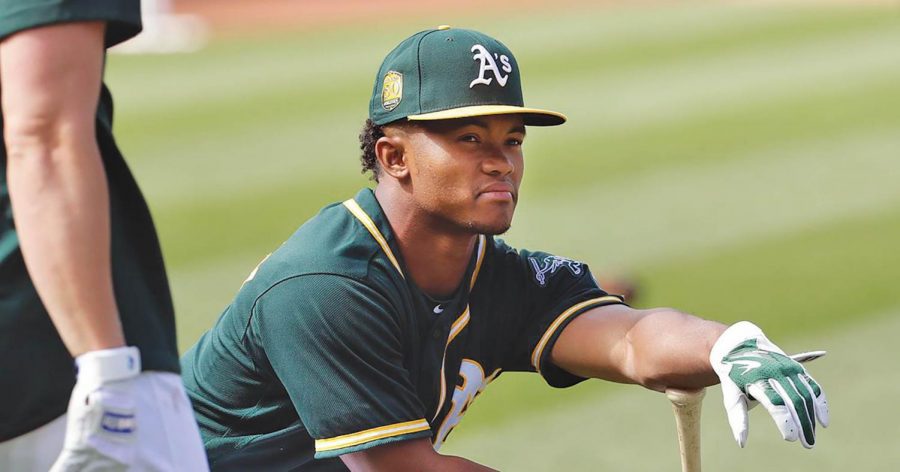 Justin Gongora, Sports Writer
February 4, 2019
Kyler Murray has shown great promise on both the diamond and while on the gridiron during his time at Oklahoma University.
But with the impending report to MLB Spring Training day of Feb. 15 arriving, Murray must soon declare his decision to either choose baseball or football; and we fans are ever so excited to see which field Murray will grace.
Murray will undoubtedly go in the first round of the NFL draft; but I can contend that when you weigh the comparison of football and baseball, baseball should be the choice.
Murray's 2018 collegiate baseball season put him on the MLB draft map, hitting an impressive .296 avg., .398 on base percentage and .556 slugging percentage with 10 home runs, 47 RBIs and 10 steals in his first 51 games – getting drafted early in the first round of the 2018 MLB draft to the Oakland A's.
"He can fly, he can throw, he can steal bases, he has bat speed and makes good contact," an MLB executive said, one of which has seen him play in person.
Murray's physical stature is a mere 5-feet-10-inches, which can also hinder his professional football productivity. In today's football era, the prototypical 6-foot-something quarterbacks has been abolished with the emergence of small-framed quarterbacks such as Drew Brees and Baker Mayfield.
I'm not saying that his frame wouldn't allow for success in the NFL, but it certainly gives way for a greater chance of injury. Look at Steelers quarterback Ben Roethlisberger, an impressive 6-foot-5-finches, who even as a larger quarterback has faced his fair share of injuries.
Football is also inherently violent compared to baseball. Despite any rule or equipment advancement, the risk of injury is ever-present factor. Helmets can only protect the skull; they cannot prevent concussions. Football has also been linked to  a string of CTE cases.
The disease was identified in 110 out of 111 former NFL players. Patients may experience problems with thinking, memory loss, confusion, impaired judgment, mood and behavioral issues and dementia.
On average, the NFL quarterbacks play for an average of five years, yet some players have reached as far as 18 years like Peyton Manning. Typical MLB center fielders can expect a career of around six to eight years, but in recent years seeing a MLB career go beyond 10 plus years is not that rare, per Sports Daily. Baseball allows for longer careers and a lower risk of injury compared to football.
To put it simply, you don't make money like baseball players make money. 19 of the top 20 biggest contracts in sports belong to MLB players. No quarterback, nor any position player in the NFL has ever made more than $300 million, a number that has frequently been exceeded in baseball.
When coupled with the longevity a baseball career presents and with the potential to make far much more money in baseball I believe on the diamond is where Kyler Murray should be.
With the deadline looming, all eyes will be glued to see what the two-sport stud will choose but baseball is clearly the smartest decision for Murray to pursue.