New podcast highlights issues of femininity in comical, laid-back style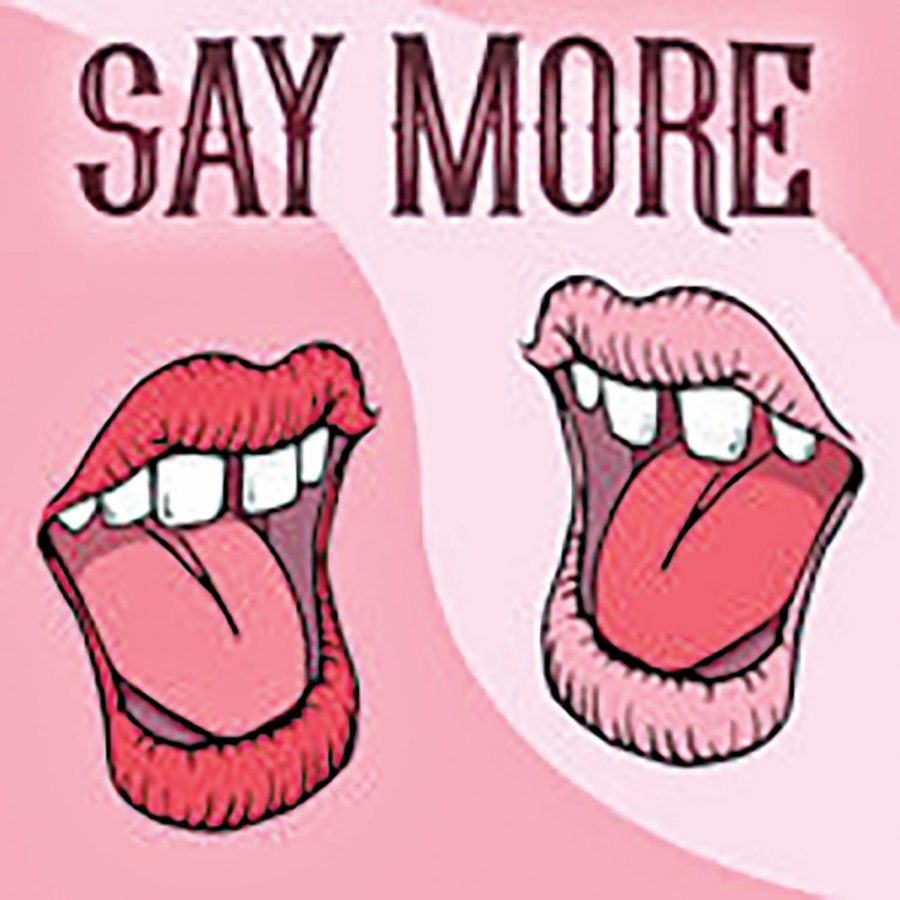 "Say More" is a podcast by Melissa Lozada-Oliva and Olivia Gatwood, two award-winning poets, educators and millennial women who have a lot to say. The sex-positive podcast covers topics from YouTube beauty guru culture to various types of hair removal techniques.
Through their podcast, the two navigate topics that, up until recent years, have rarely been discussed publicly. Their last episode, "Yeast Infections and Psoriasis," is a prime example. In this episode, they talk about their experiences with these common conditions and the stigma that comes with them. It's difficult to imagine a radio show from the '90s shedding light on these topics at all. The sheer authenticity of discussing these taboos is part of what makes "Say More" so raw and entertaining.
But, it's no coincidence that the women don't shy away from topics surrounding vaginal health. After all, they discuss and dissect topics like this in their poetry. Gatwood's work, specifically her new book "New American Best Friend," highlights puberty and girlhood, while Lozada-Oliva's most recent chapbook, "Peluda," covers topics like Latina identity and being a hairy girl. Their art is vulnerable and deeply empowering, and "Say More" reflects as much.
Apart from their careers in writing and performing, the two also work in education. Lozada-Oliva is an MFA candidate at New York University and began teaching there in January 2019. Similarly, Gatwood holds poetry and writing workshops and is a sexual assault prevention and recovery educator.
They are also recognized for their work in slam poetry. Gatwood's most popular performances, "Ode to My Bitch Face" and "Manic Pixie Dream Girl" have garnered over 3 million views on YouTube. In 2015, Lozada-Oliva won the National Poetry Slam Competition with her performance of "Like Totally Whatever."
When deciding on a name for the podcast, the duo thought about a refrain that is constant to their conversations. Gatwood explains the meaning of "Say More" in the first episode.
"It's our way of approaching conversation in a non-judgemental way that doesn't offer up an immediate opinion. It encourages the other person to literally say more."
Their banter on "Say More" is lively and extremely self-aware. At one point in the first episode, Lozada-Oliva expresses her disdain for people who take off their shoes in public transportation, specifically citing an incident she had with a woman who sat next to her on the MegaBus. Later, Gatwood admits she is also "that person" who takes their shoes off on the bus. Their sarcastic remarks are a defining element of the show.
"Say More" has four episodes and is available on Spotify and Apple Podcasts.