Hate crime against gay couple leads to creation of new volunteer security force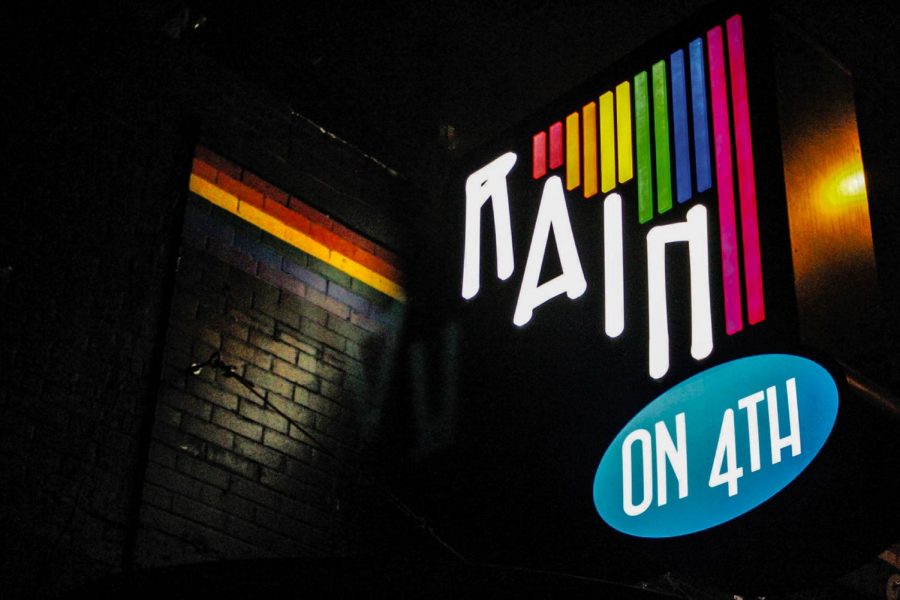 Christine Sanchez, Staff Writer
February 6, 2019
It's a Saturday night in Austin, and the energy on 4th street is high. It's almost midnight: prime time for nightlife on a weekend in Austin. Crowds gather outside Rain nightclub, a popular spot for members of the LGBTQ community. Outside, the club is adorned with a rainbow neon sign and Pride flags. It's easy to see how popular the spot is by the line at the door. Guests are visibly excited to go inside.
But, on January 19, a different mood fell on 4th street when Spencer Deehring and Tristan Perry were attacked by a group of men as they left Rain that night.
The incident shook the LGBTQ community in Austin, including LGBTQ rights activist and transgender man, Sweet Gwendolyn. Gwendolyn said he had "a lot of horrible feelings" about the attack.
"I was horrified for the sake of the two people who were attacked. I think that all of us who come to 4th street are affected by it, I mean it could have been any of us," Gwendolyn said.
Gwendolyn has been a victim of assault and says that the attack left him "horribly triggered."
"I'm a survivor of multiple hate crimes, and the attack has brought up a lot of old feelings that I've been struggling to cope with," Gwendolyn said.
Just a day after the Jan. 19th attack, Gwendolyn was harassed as he was walking near 6th street.
"Six or seven guys crowded around me, menaced me, and tried to make me feel very uncomfortable," he said.
He says that he wants to encourage those who have been victims of harassment to speak up.
"So much [harassment] is done out of cowardice. I want people to turn around and say 'Hey what the [expletive], asshole?' [when they are harassed]. It flips the script on people who are doing it. They're not ready to be confronted," said Gwendolyn.
In response to the attack, a volunteer group called Rainbow Patrol began policing the streets downtown to prevent this type of harassment and violence.
Tyler Thompson is a member of the group and said that he started volunteering with them because the attack hit close to home. Thompson said he was "disappointed in the city" after hearing about the attack.
"It's personally meaningful for me. I was once assaulted, so I felt compelled to do this," Thompson said. "My first thought was that Austin isn't as progressive as it thinks it is."
Megan Hess, sophomore and executive director of PRIDE club at St. Edward's, says the attack "sat heavy on [her] heart."
At the same time, Hess said she was glad to hear that people like the Rainbow Patrol were stepping in.
"It's nice to see people taking initiative where others won't," Hess said.
"Clubs like Rain give LGBT Q people the opportunity to express themselves in safe ways, so when spaces like that, that are specifically for us, become dangerous, it's nice to have people step in and say 'that's not okay in this community,'" said Hess.
Hess says she wishes citizens didn't have to step in like this, but "it's a necessity at this point."