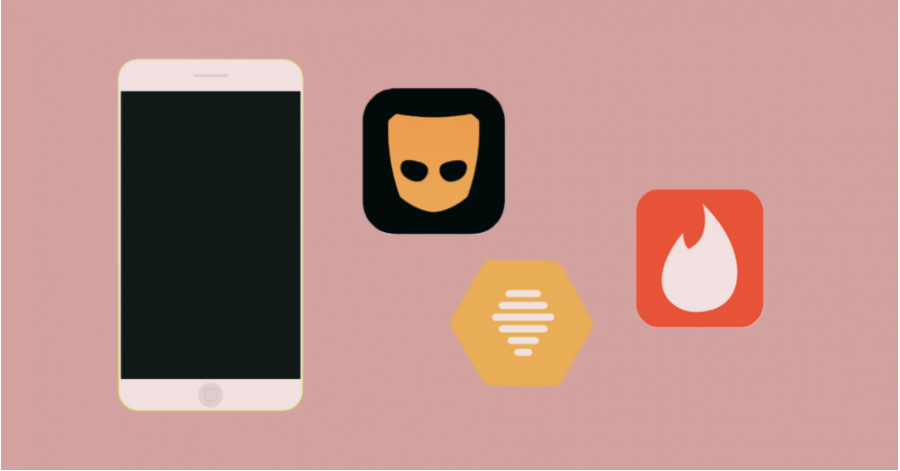 Ashley Watkins Walker / Hilltop Views
The case for Tinder: How to spark bonds
Dating apps, whether it's Bumble, Tinder, or even Grindr, seem scary from afar. Some people believe they're just mindless devices for hookup galore, but they aren't.  If used correctly, you can avoid the hassle and find your soulmate easily. Now, you don't have to believe in the concept of soulmates to want to improve your dating life. You just have to hope for a better experience in creating organic and meaningful romantic relationships.
State your intentions.
To avoid mixed signals, always state your intentions in your biography. This isn't a scenario where one thing really means another. No, intentions are intentions. If you're looking for a relationship, slap it in there. What's the point of putting something in your biography that caters to something you don't really want?
If you're not into random hookups, don't put it in your biography. In fact, state that you aren't into hookups. Try to avoid sex on the first few dates. It seems old fashioned, but holding off on physical relations can help grow your intellectual attachment.
When crafting your biography, make sure it sounds like you. You want to cater your personality and show off your best self. Be sure to only put a paragraph's worth of information.
Realize that romantic relationships take work.
If you want a meaningful relationship, use your dating app as a way to meet someone. Once you've met them, try to foster an organic relationship rather than relying on an app to send you true love. It takes work. It takes sending that first message and putting yourself out there. It's okay to be vulnerable. It's also okay to feel scared about that vulnerability. The possibility of getting hurt is a chance you have to take, if you want to pursue a relationship.
Take clear and real pictures that show off your personality.
If we aren't basing our relationships off of looks alone, try to insert your personality in your pictures. Take moments of your life that you want to best show off to others. Remember, this is to make a point of conversation, not really advertise the world of how hot you are.
Also, make sure your pictures are visible. Don't take anything in a dark setting or blurry pictures from a night on 6th street.
Don't self-deprecate. You're awesome!
When you finally get that match, don't put yourself down. It gives off a bad vibe of self loathing that may turn your partner off. While that may be candid on Twitter, it really isn't a charming way to show off how you want to pursue a relationship.
Relationships don't solve your problems. Be sure you aren't seeking a fix and put your best self forward when putting yourself out there.
Be sure to only spend an hour a day on your dating app.
According to Business Insider, it is best to spend up to an hour a day on your dating app. Don't let it take over your life. Dating apps are supposed to be fun. Don't make it a chore when you clock in to view some profiles. It's better to spend your time on dating apps getting to know your matches and fostering a meaningful relationship with them.