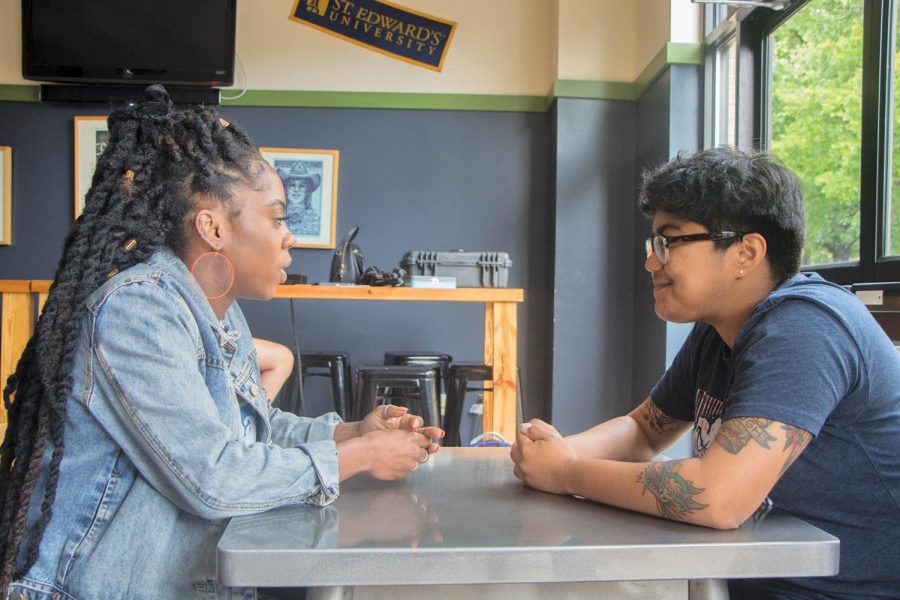 LGBT+ relationships face unique obstacles
Dating. Relationships. When we hear these two words, they're synonymous with one another. Both represent a culture so deeply embedded in society that we have expectations when it comes to dating. Ultimately, the goal for most is to be in a healthy, fulfilling relationship. Even those in an LGBT+ relationship deserve to have a healthy relationship as well.
Often times, however, people find it difficult to date. There are many reasons why we, as part of this culture, find it hard to 'put ourselves out there'. It could be because we're shy, we have high expectations or maybe we're more career focused. Even if we manage to find someone and establish a relationship, there are still more things to consider, such as if their friends and family support it or if it would interfere with their studies. The number of things to consider once two people have to establish a relationship is higher if the relationship is an LGBT+ relationship.
While we think that going to a university of religious faith would be against the LGBT+ community, it's surprising to know that St. Edward's University is welcoming of diversity in more than just ethnic and socioeconomic diversity.
When asked if there was any fear of feeling alienated when coming to St. Edward's, Bianca Salinas said that "after a few weeks here, I realized that this is like a safe space."
"Somebody called it rainbow on the hilltop," Salinas described her experience when first coming to St. Edward's University as an out individual.
Although the student body is fortunate enough to have a safe space on campus for LGBT+ people and couples, once leaving the safe space of St. Edward's, LGBT+ couples face the reality of the real world.
"That reality [of an LGBT+ relationship] can be accepted, it can be rejected… I feel that Austin is LGBTQ+ friendly if you fit the profile… and I think the profile is predominately white and masculine…so I think if you don't fit the profile it's kind of hard to navigate sometimes," Sydney Mitchell described from her relationship with Salinas, as both are women of color.
Even with society rejecting or accepting of LGBT+ relationships, couples can be more hesitant to be open about their relationships to people closest to them. "Our relationship with my parents is very like 'oh how are y' all doing?… Okay, cool nice to hear about that,'" Salinas said of how her family has taken to her relationship with Mitchell. It's interesting to see one side being accepting of the relationship, while the other side is something that some LGBT+ couples are familiar with.
"We don't really talk about it that much [with my family]…it's kind of like an open secret. It was a lot just thrown at her [when I came out and mentioned my relationship]…and giving her that time to process everything," Mitchell said of her mom's reaction to coming out. After giving her mom time to process, she says that her mom was "super open about it and it's getting a little better [of her accepting Mitchell's identity and relationship]."
While it can be difficult for someone who is either still in the closet or has recently come out, Salinas and Mitchell have given some advice to those who are hesitant to date in the LGBT+ scene. Salinas says to "take it slow" when entering the dating scene, especially when you're trying to understand one's self. Mitchell also agrees with Salinas with her advice of taking it slow, and to "listen to your intuition… because it is a whole process."