2019 NFL regular season awards prediction: Will Patrick Mahomes repeat as MVP?
Yes, the 2019 NFL season officially began this past week, but it's never too early to predict who will walk away with the annual regular season awards. With week one already over, here is who I'm expecting to be the frontrunners for this year's NFL Awards.
Most Valuable Player: Patrick Mahomes 
Coming off of a record-breaking season, reigning MVP Patrick Mahomes will have a spotlight on him throughout the 2019 season. However, it is true that Mahomes will likely not repeat the 50+ touchdowns and 5,000+ passing yards he had last year, and the Chiefs quarterback has a lot of areas where he could improve his game, such as his mobility in the pocket and his footwork. 
With the return of Tyreek Hill, Mahomes should also gain some confidence in the consistency within the offense. The second-year starter has already proven he is the real deal, but what could keep him in MVP contention this season will be his ability to perform at an elite level each week.
Offensive Player of the Year: Saquon Barkley 
Last year, running back Saquon Barkley was a walking highlight reel. Having produced 2,028 yards from scrimmage with 15 total touchdowns, Barkley rightfully earned the Offensive Rookie of the Year Award. Finishing second in rush attempts, Barkley is expected to continue to produce impressive numbers for the New York Giants. 
The departure of superstar Odell Beckham Jr. was heartbreaking for Giants fans, yet I think this could be what Barkley needs in order to take control of the offense and the team. It's realistic to believe Barkley can one day finish as the top rusher in the league.
Defensive Player of the Year: Myles Garrett 
Entering his third season, defensive end stud Myles Garett has already proven that he can be a premier edge rusher, with 29 quarterback hits and 13 quarterback sacks last season. With insane levels of athleticism and size, Garett has had a large impact on the Cleveland Browns' defense since being drafted. Doubling his productivity each season, I think that Garett will end the season with more than 20 sacks and 50 total tackles. 
However, this offseason's additions seem to be just what Garett will need to solidify a Defensive Player of the Year award. With what is expected to be a dynamic defensive line, Garett will have opportunities to drill through the line of scrimmage while still showing off his unique pass rushing skills.  
Offensive Rookie of the Year: Kyler Murray 
Quarterback Kyler Murray, 2018 Heisman Trophy winner and 2019 first overall pick, is expected to carry over his collegiate excellence to the pros.
As the front-runner for the OROY race, Murray will have the opportunity to showcase his skills by not only starting week 1 but also by being foundation upon which the Cardinals will run their  offense this season. Murray is familiar with the fast-paced, highflying offense that head coach Kliff Kingsbury runs. Combining that with his ability to both pass and run the ball putsMurray in good position to win the race.
View Comments (1)
About the Contributor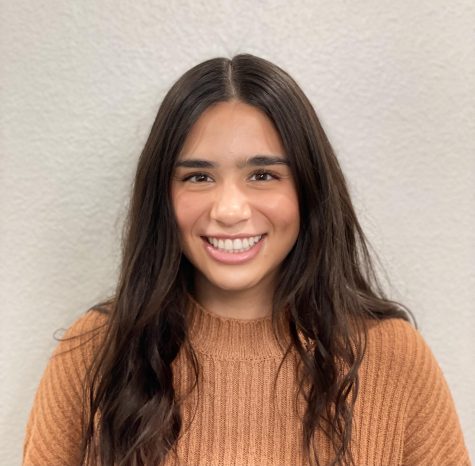 Odett Ochoa, Sports Editor
My name is Odett Ochoa, I am currently pursuing my Masters of Business Administration at SEU. I joined HV Fall of 2018 as a staff writer, and have loved...