Night of historic wins deems 71st Emmy Awards one to remember
The Primetime Emmy Awards celebrated its 71st show this year and made the bold decision to have the show without a host. The last time the show went host-free was in 2003. Maybe they were trying to recreate the Oscars as the award show flowed pretty well without a host. But this wasn't the case for the Emmys. What's a party without a host?
The Emmys tried to make up for their lack of a host with extended presenter bits and musical numbers. While this wasn't the most entertaining, they had good intentions. "You have to look at the trade-off. If you have a host and an opening number, that's 15 to 20 minutes that you don't have to salute the shows," said Fox Entertainment CEO Charlie Collier.
Aside from this one mishap, this year's Emmys made history. Best Actor in a Drama was awarded to Billy Porter for his performance in the iconic Fox series, "Pose." Porter was the first openly gay man to win this award so this is a huge deal. Another first was Jharrel Jerome winning Outstanding Lead Actor in a Limited Series or Movie. Jerome won the award for his role in "When They See Us." He is both the youngest and first Afro-Latinx actor to win an acting award.
Many of the other wins were given to hardworking and well-deserved actors. Some notable wins were Outstanding Actor in a Comedy, Outstanding Television Movie, Outstanding Competition Program, Outstanding Variety Sketch Series, and Outstanding Supporting Actress in a Limited Series or Movie.
Outstanding Actor in a Comedy was awarded to none other than the legend, Bill Hader for his incredible acting in a show he also wrote and produced, "Barry."
The Outstanding Television Movie was awarded to "Bandersnatch." With this choose-your-own-adventure book come to life, there was no doubt in anyone's mind that it would be taking home an Emmy this Sunday night.
"RuPaul's Drag Race" took home the Outstanding Competition Program award to absolutely no one's surprise. The other nominees were truly no competition for this masterpiece.
The Outstanding Variety Sketch Series was awarded to "Saturday Night Live." This comes as no surprise as "SNL" has been a fan favorite for many, many years. However, it did have a bit of competition running against "Documentary Now!" Its competitor features "SNL" alum Hader and Fred Armisen, so this must have been a close race.
Patricia Arquette was awarded Outstanding Supporting Actress in a Limited Series or Movie for her role as Dee Dee Blanchard in "The Act." Her performance was incredibly thrilling and realistic and she deserves such a prestigious award for such prestigious acting.
While many of these wins were well-deserved, some were probably mistakes. Some disappointing wins include Outstanding Actress in a Drama, Outstanding Actress in a Comedy, and Outstanding Lead Actress in a Limited Series or Movie.
Outstanding Actress in a Drama was awarded to "Killing Eve's" Jodie Comer. But the award honestly should've gone to Sandra Oh from "Killing Eve" or even Viola Davis from "How to Get Away with Murder." It's not that Comer isn't deserving. She is, she definitely is. But I think Oh or Davis would've been a better fit.
Natasha Lyonne was robbed for Outstanding Actress in a Comedy. The award was given to Phoebe Waller-Bridge for her performance in "Fleabag." And again, Waller-Bridge is immensely talented but anyone who's watched "Russian Doll" knows that Lyonne deserved this award.
Finally, Outstanding Lead Actress in a Limited Series or Movie was awarded to Michelle Williams from "Fosse/Verdon." Amy Adams deserved this win more than anyone for her role in "Sharp Objects." There has never been a woman more deserving of this award and I was incredibly disappointed when it was given to Williams.
Overall, the Emmys were super entertaining to watch and all of the nominees deserved every bit of recognition they received Sunday night.
Leave a Comment
About the Contributor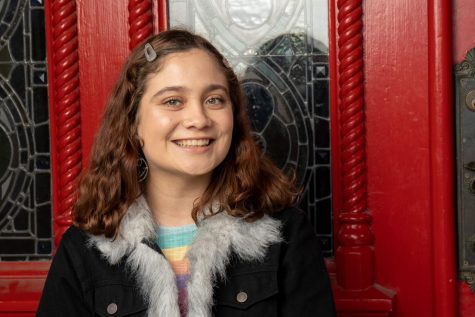 Sammy Jo Cienfuegos, Viewpoints Editor


Hey ya'll! My name is Sammy Jo Cienfuegos and I'm one of the two Viewpoints editors. I'm a senior Writing and Rhetoric major, with an emphasis in Creative...