AISD holds community meeting to discuss proposed school closures
Austin Independent School District has proposed closing 12 schools across Austin in an attempt to modernize older schools and consolidate student populations. Currently, AISD officials are conducting meetings to discuss the changes and get input from parents, but many disagree with the school closures.
"I don't feel that they're handling anything. I think they're just doing it," explained Deshawn Morrall, a parent who attended the community meeting Thursday held at Lee Lewis Campbell elementary school.
Equity between schools with a large population of economically disadvantaged families and schools with wealthier families has become a heated topic of debate. Seven of the 12 schools that would be shut down in the current plan are east of I-35, a road that has historically been the dividing line between affluent communities on the west side and low-income communities on the east side, and all are east of Lamar Blvd.  
One parent raised this concern at the community meeting. Paul Cruz, the AISD superintendent, responded that the plan would expand Gus Garcia Young Men's Leadership Academy, an all-male middle school, to focus on preparing its students for careers promoting social justice as well as taking in students from grades 9-12. Given that Gus Garcia's student body is predominantly Hispanic and African-American, Cruz believes this is one way the plan would promote equity. Bertha Sadler Means Young Women's Leadership Academy, Gus Garcia's all-female counterpart, is proposed to close in the current plan. 
Cruz also explained AISD would be adding another early college high school and expanding the six the district currently has. AISD's early college high schools give students the chance to graduate after four years with an associate's degree and a high school diploma. Cruz did not give a direct response as to why schools were mainly closing on the east side. 
Like Morrall, many in the AISD community are questioning the speed at which AISD is implementing this transition.
Berri McBride, a Campbell elementary school alumni of the class of 1956, echoed Morrall's concern explaining that the plan is "far too momentous a decision" to push through so quickly, and emphasized the community needs to "make sure we get this right when we have the opportunity."
During a community meeting at Campbell elementary AISD acknowledged some of the problems of the transition, but plans to solve these problems by passing future bonds. These bonds are city funding for schools that must be voted on by the public. 
The community has concerns about AISD's transparency regarding the planning process. 
"The lack of transparency and increasing distrust in the process will impact AISD's ability to garner future support for bonds," explained Noelita Lugo, a Pease Elementary parent. 
Another concern of many parents was the school closures resulting in increased class sizes. Madelynn Fierova-Martinez, a Pease Elementary parent, explained Pease was a good fit because her son "doesn't get lost in the crowd of other children."
AISD has begun allowing students who live outside the district to enroll in AISD schools to increase student populations in response to rising housing prices which began to push families out of the city. A shrinking student population is one of AISDs main justifications for school closures. 
The school board will vote on the changes in November.
About the Contributor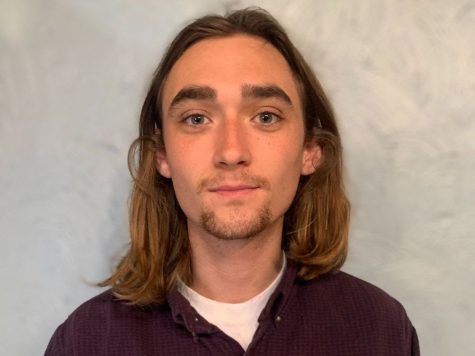 Ben Cardillo, Viewpoints Editor
Hi! I'm Ben Cardillo, I will be graduating this May with a major in Writing and Rhetoric and a minor in Photography. I grew up in Tampa, FL (go Bucs),...