Bold predictions for NBA season: Harden-Westbrook led Rockets will win the West
Finally, the NBA season has begun. With so many dramatic storylines unfolding and players shifting the balance of the league, it's always fun to overreact to the massive offseason moves and how they'll impact the season.
Here are some bold predictions for what could happen this NBA season.
LeBron James will win his fifth MVP award.
Heading into his 17th season, LeBron James is still universally recognized as one of, if not the, best basketball player in the world.
As the leader of the new-look Lakers team, James is poised to lead Los Angeles to a top spot in a loaded Western Conference.
Even after last year, which many labeled as a "down year," James still averaged 27 points, eight rebounds and eight assists, which are all MVP caliber numbers.
Last year, James did not even crack the top-ten in MVP voting, which was not fair considering his impressive play. This year, all eyes are on the Lakers as the talent surrounding James is enough to make a serious championship run.
The Houston Rockets will earn the top seed in the West.
With the acquisition of long-time OKC Thunder guard Russell Westbrook, the Rockets now look like a serious threat to represent the West in the 2020 NBA Finals.
After the Chris Paul experiment in Houston fizzled out, Westbrook provides an all-around game that will complement Harden's explosive scoring and passing game. Their off-the-court friendship is just a plus for the team's chemistry.
From growing up in California to playing together as teammates early in their careers with the Thunder, Westbrook adds a sense of grit and athleticism that can benefit his teammates.
Sure, there are still the Golden State Warriors, the Los Angeles Lakers and Clippers, and Denver Nuggets that all have legitimate chances to represent the Western Conference in the NBA Finals. But I think Houston's scorching offense along with their fire-power guards will be enough to put them over the top. If that isn't convincing, Westbrook put every other NBA team on notice as he said playing against Houston this year will be, "scary."
Ja Morant beats out Zion Williamson for Rookie of the Year.
Although first-overall pick Zion Williamson is the heavy front-runner to win this year's Rookie of the Year Award, it isn't a stretch to say that second-overall pick Ja Morant has just as good of a chance to claim the prize.
Although Morant hasn't been hyped up since high school or proclaimed as the second coming of LeBron James like Williamson, Morant is in a better position to make an initial impact for the Grizzlies than Williamson will have for the Pelicans.
The Pelicans traded star forward Anthony Davis to the Lakers in exchange for a boatload of young, talented players that are ready to prove themselves in New Orleans. This means the Pelicans will already have a core of new players all ready to make a name for themselves.
In Memphis, Morant will have more opportunity to showcase his talents with less talent to share with and nothing much to play for, considering their roster is still one of the most underwhelming in the league. Morant's odds are probably increased due to Williamson missing over a month of action with a knee injury. Don't sleep on Morant and his impressive scoring and passing abilities to take home the rookie honors.
Leave a Comment
About the Contributor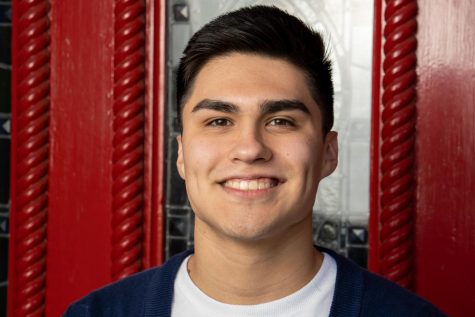 Adrian Gonzalez, Sports Editor
Hey! My name is Adrian and I am the sports editor for Hilltop Views. I am a senior Writing & Rhetoric major with a concentration in Journalism &...