Kozmetsky Center event opens discussion on realities faced by Kenyan refugees
The film "Invisible City: Kakuma" depicts the struggles and hardships that come along with being a refugee in Kakuma, Kenya. On Oct. 17, the Kozmetsky Center screened the documentary, opening up the discussion about refugees to St. Edward's students.
Kakuma means nowhere, a theme that highlights the struggle of each refugee who arrives and departs from the camp. The narrator classifies life at Kakuma as being "somewhere yet nowhere" as refugees have fled their home in hopes of escaping tribal fighting only to settle into a static way of life.
As a result of the deep-rooted civil war in Sudan, the camp receives about 300 refugees a day causing the average time spent in the camp to be 17 years. With Kakuma growing steadily each day, the refugee camp has reached a population of 200,000.
To create the film, filmmaker Lieven Corthouts immersed himself in the daily life of the refugees for four years in hopes of obtaining an authentic perspective of what life in the African horn looks like. Though the camp has not flourished into a recognized city within Kenya, it has all the makings of a developed metropolis such as schools, restaurants and stores. Kids in the camp were taught that doing well in school in order to obtain a scholarship was the primary way to have a better life in Kakuma. The documentary follows the lives of three kids, Nyakong, Claude and Khadijo, as they each try to create a better life for themselves inside the camp in this way.
Junior International Business major Maria Gray said she is hopeful about the effects the film can have on Western culture. Gray said she understands the struggles that come with refugee policy, yet she recognizes the value of giving them autonomy and independence. 
"This movie shows how, if refugees are given the proper chance, they can assimilate into a culture with little difficulty and even thrive in their new environment," Gray said. "In today's political climate the movie can serve as a statement to show that refugees should not be thought of in a negative way and more as people who are in need. If they are given the proper chance, they can rebuild their lives."
Junior Political Science minor Madison Lindsay said the movie can play an important role in our Western hemisphere. Emphasizing how being part of the mere 3,000 resettlements a year could be considered "winning the lottery," Lindsay said she feels the movie shows an unfiltered look into the harsh reality of what it means to be a refugee in a third world country.
"Seeing what they have to deal with on a day to day basis is overwhelming especially when you live in such an industrialized country like the U.S. where excess is glorified," Lindsay said. "I feel that the United States could be contributing to the global crisis more than only relocating a portion of the 3000 refugees a year. With a population of over 300 million, 3000 per year seems insignificant."
Leave a Comment
About the Writer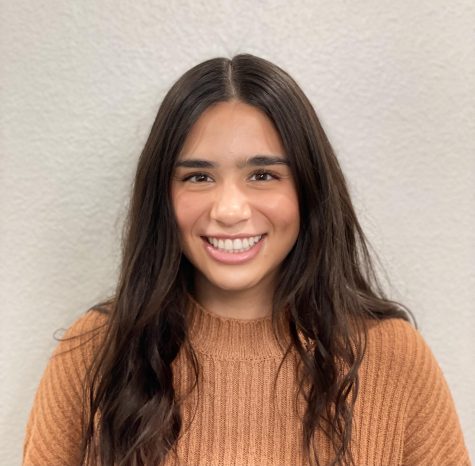 Odett Ochoa, Sports Editor
My name is Odett Ochoa, I am currently pursuing my Masters of Business Administration at SEU. I joined HV Fall of 2018 as a staff writer, and have loved...