Quirky vintage boutique brings sustainability, style to South Congress
Austin is a special city that's known for its music, style and overall 'weirdness.' Many small businesses and shops contribute to this reputation which Austin has built up over the years, keeping tourists coming year-round. Among the establishments that "keep Austin weird" and provide tourists and locals with style, many can be found on South Congress. A notable boutique on the famous street is Feathers. 
Feathers brings high quality, sustainable vintage styles to Austin and has been doing so for over 14 years. On a sunny day, tons of people can be seen enjoying all that South Congress has to offer, and Feathers lures them in with its eye catching displays and open and friendly environment.
Part of what makes Feathers Boutique so attractive to potential customers is the friendliness of the tight-knit staff. It's obvious to any outsider that the coworkers are also friends outside of work, as they can be found conversing about any and everything, such as plans for the weekend or specific pieces within the store. 
Assistant manager, Lexie Hofer Griffith, has been working at the boutique for a little over a year now. She believes that the goal of Feathers and all staff members is to make people fashionable in a sustainable way and to give them timeless pieces. Many pieces at Feathers may be over 40 years old, but still are considered fashionable today. 
"Working at this store can feel like just being here with your gal pals and playing dress up with strangers," Griffith said. 
Austin can also be known for its environmental friendliness and practices of sustainability and consciousness. Feathers emphasizes these goals through fashion. 
"It [sustainable fashion] can be really difficult to practice, but having that second-hand element that you have with vintage removes a ton of overproduction and mass production that doesn't need to happen," Griffith said
One may assume that since Feathers is very conscious about practicing healthy fashion, they would be totally against selling fur. However, Griffith explains, that "vintage furs" are an entirely different concept. 
"I think it's a waste to not wear fur that's old because the deed has already been done. If it's vintage from the '70s or '80s, you might as well wear it rather than waste it. However, we are majorly against new furs," Griffith explained. 
Another aspect which makes Feathers so special is the organization. While seemingly simple, the set-up of the store attracts customers easily through the color-coding of all pieces and matching artwork hanging above them. The staff at Feathers refers to this section of the store as the "rainbow room." 
Anyone who is visiting or new to living in Austin may be expecting to find these sort of gems which make the city so special. Feathers Boutique still brings style and sustainability after 14 years, and continues to help "Keep Austin Weird" and fashionable in a healthy way.  
Leave a Comment
About the Contributor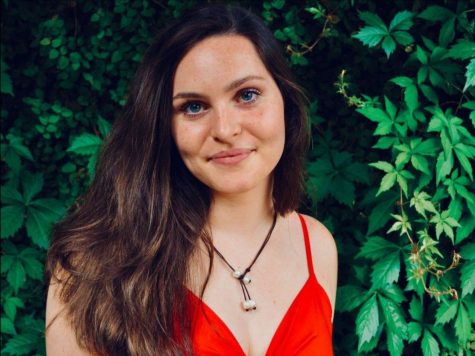 Gracie Watt, Photo Editor
Hey y'all! My name is Gracie Watt and I am a junior majoring in communication with a focus in journalism. I'm proud to be the Photo Editor for Hilltop...