Streaming services experience changes during mass quarantine
Streaming services such as Netflix, Amazon and Hulu have always been used as a way to kill boredom, whether it be through binge-watching a TV show or checking out a new movie. 
With many people currently being quarantined due to COVID-19, streaming services are being used more than ever. Many have free trial options that make them more accessible during this pandemic. 
One hindrance many have when it comes to streaming services is their cost. For example, a Netflix membership starts at $8.99 a month and an Amazon membership can be $59 a year at the cheapest. Enter free trials. Many streaming services offer them and low-cost memberships are available after the trial is over. Netflix, Showtime and Amazon offer 30 day free trials, while other platforms like HBO, Apple TV+ and Hulu offer seven day trials. 
A month is plenty of time to binge-watch a new show or check out some movies, and some of the services (HBO, Hulu etc. ) with seven day free trials start at $4.99 a month once the trial ends. 
Streaming services are also experiencing changes when it comes to content and advertising. People are definitely watching more content, which is showing changes in other patterns when it comes to media, especially in their advertising campaigns. This shows how the pandemic is affecting the actual streaming services, not only the people watching them.
Even though the amount of people using these streaming services is going up, the amount of ad space selling is going down. SpotX Inc., a website that helps publishers sell video advertisements, noticed some abnormal patterns when it came to their economic activity. Mike Evans, SpotX's Senior Vice President of Demand Facilitation, stated that many clients are cancelling or postponing their ad campaigns, which is an unusual change in patterns from what is typically seen. 
It's no surprise that streaming services are increasing in activity when we don't have much else to do besides watch shows and movies. With so many free trial options and services to choose from, there is plenty available to keep you busy while self-isolating.
Leave a Comment
About the Contributor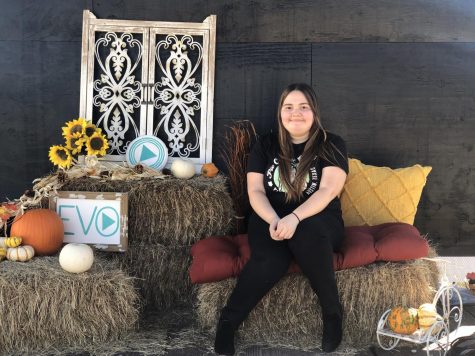 Isabella Bass, Life & Arts Editor
I'm Isabella Bass, and I'm a junior Writing and Rhetoric major with a concentration in Journalism and Digital Media. I've lived in Austin my whole life,...