'Call Her Daddy' revamps podcast with celebrity guests, new topics
The new "Call Her Daddy" era began due to a fallout with former co-host Sofia Franklyn and was reinforced by Barstool Sports' merchandise calling fans to "cancel suitman," who was allegedly the cause.  
"Call Her Daddy" hosts Alexandra Cooper and Sofia Franklyn began the infamous tell-all comedy and sex podcast in 2018 after getting the idea in a bar in Austin during South by Southwest. 
The pair was encouraged to begin a podcast and thus, "Call Her Daddy" was born. Cooper was named as the prime negotiator when it came to acquiring a deal with Barstool Sports. Prior to beginning "Call Her Daddy," Cooper was unemployed and trying to grow on Youtube as a vlogger while Franklyn worked for a financial firm. 
After finalizing a deal with Barstool, Cooper and Franklyn got to work and grew very quickly. The "Call Her Daddy" brand evolved into one built on comedy, truth and encouraging women to embrace their sexuality. Living in a society where hookups, provocative pictures and gaslighting are the norm, Cooper and Franklyn were determined to give listeners advice on how to combat the struggles one might face when dating during their 20s. 
It wasn't long before "Call Her Daddy" was part of the top 10 podcasts heard around the world. Since the podcast began, "Call Her Daddy" has been been the #1 most-listened to podcast on Apple podcast charts and has had several episodes hold the #1 spot.  However, it wasn't until Cooper and Franklyn halted the production of their infamous podcast this April that they gained the most media attention.
Advised by Franklyn's boyfriend Suitman, otherwise known as Peter Nelson, former HBO Sports President, the two women began their hiatus with the intention of renegotiating their deal with Barstool. According to Nelson, they were being paid "well under market value," prompting negotiations and several meetings with lawyers, as well as Barstool. 
Barstool founder Dave Portnoy negotiated with the duo, with it being rumored in the final negotiation that he offered them the intellectual property, a significant raise and perks such as increase in merchandise, multimedia content and the opportunity to revamp the show. Following this negotiation, Cooper signed the deal immediately, whereas Franklin rejected it and followed Nelson's advice on walking away from Barstool. 
Since the beginning of the podcast in 2018, Cooper has not withheld the dirty details of her life from listeners and this very public drama was no exception. Cooper resumed the show in May, releasing an episode titled "The Funeral," where she goes into explaining the drama, the future of the show and her feelings about the very public fallout with Franklyn. 
According to Cooper, she felt as if she "just got a divorce and got left with a bunch of kids." There didn't seem to be significant backlash from fans following Franklyn's departure, with her decision being ridiculed by many. Being a co-host on a podcast that promotes not letting a significant other control one's actions seems to have been Franklyn's biggest mistake when taking Nelson's advice. 
However, since the restart of the podcast, Cooper has proven herself to be more than capable of running the show by booking celebrity guests such as Miley Cyrus, Olivia O'Brien and Dave Portnoy. 
Cooper has ventured off into producing new content, like talking about recent social justice movements, mental health and the LGBTQ+ community. She has made an effort to share a more human side of herself by giving a personal account of her experience dealing with self-esteem issues, mental health, and internet trolls. Through humor and by sharing her previous experiences, Cooper encourages listeners to find their voice.
Cooper has made an effort to provide content that is relevant to current events while also still being relatable. Nevertheless, Cooper herself reassured fans that despite the new content, the podcast will always be an outlet for having a lighthearted, comedic conversation about sex and dating. 
Leave a Comment
About the Writer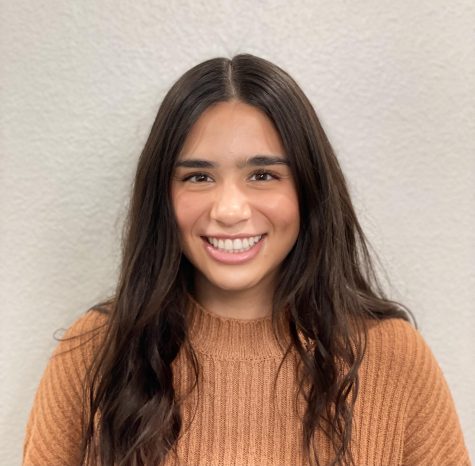 Odett Ochoa, Sports Editor
My name is Odett Ochoa, I am currently pursuing my Masters of Business Administration at SEU. I joined HV Fall of 2018 as a staff writer, and have loved...