Students find joy in "Flowers to Impress" DIY crafting event on campus
On Jan. 26, St. Edward's Involvement hosted an event called "Flowers to Impress" in the St. André Apartments Multipurpose Room. As the name suggests, flowers were the theme of the event where students could come and arrange their own bouquet out of an array of different blooms, along with picking their own vase to tie the arrangement together. 
The event acted as St. Edward's personal way to wish their student's a happy early Valentine's day, making sure that everyone attending felt the love and appreciation the school holds for them. 
Guidelines were put into place to ensure safety for anyone involved, including hand sanitizer, limited time slots and social distancing. Fifteen students were present during each time slot so that anyone involved in the event could feel both safe and happy to be socializing. 
'We have a medical team that reviews our process prior [to each event]. We communicate with them during our event planning process to verify if certain activities are allowed and how best to alter our ideas to keep students and staff safe," Shantia Reese, Director of Student Activities, said. 
Events like this one are not only fun to attend, but they are crucial, especially now that school is almost entirely remote for many students. 
"The pandemic has been very isolating for so many people, and these events provide them with a safe way to still interact with others on campus," Reese said. "It has truly been nice to see our students bond even while 6 feet away from one another."
As a student at St. Ed's, I experienced a wave of happiness as I joined this event. Being remote has changed college life in ways that are necessary for our mental health and happiness to thrive. Our social lives have been stolen from us, and tethered to the screen most days. 
Arranging flowers with others at a distance and being able to converse in a safe and creative environment  really was the cherry on top of my day. 
It is so vital for students to surround themselves with beautiful things like flowers, but also other people, even amidst the pandemic. St. Edward's Involvement has worked very hard to continue to allow these events to happen while also catering to the safety needs of this ongoing pandemic. 
Leave a Comment
About the Contributor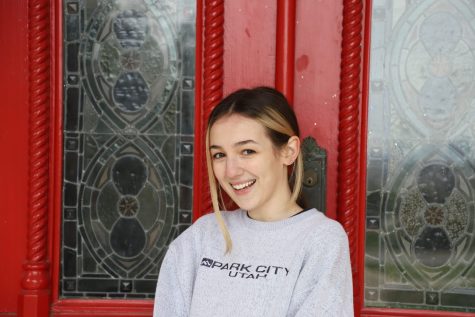 Nicco Pelicano, Viewpoints Editor
Hey there! I'm Nicco Pelicano, your friendly neighborhood Viewpoints editor. I'm a writing & rhetoric major with a concentration in creative writing...