Socially distanced dating proves to lead to new, deeper connections
Navigating the dating scene can be difficult enough under normal circumstances, but adding a pandemic can increase the difficulty even more. Some have put a hold on dating altogether, while others have adapted to new and different ways to date. Getting into a new relationship during the pandemic presents several challenges when you want to spend time with someone regularly.
Dating may seem like something completely unnecessary, yet many struggle with wanting company during stressful times like these. Even health professionals sympathize and have suggestions for those that still want to navigate the dating scene during the pandemic.
"Dating is very important, meeting people is very important—these aspects of our lives have to continue, but in a way that's safe," Department of Epidemiology associate professor at Josh Hopkins Bloomberg School of Public Health Keri Althoff said. The important thing is not to cut out dating or socializing altogether, but to alter the way we go about it to be more safe. 
While it might have been common to go to a bar or restaurant for a first date, more relaxed and less expensive dates have increased in popularity since the pandemic began. For example, more and more people have taken advantage outdoors to meet people and go on socially distanced walks. This also can help people get to know each other on a deeper level without distractions or financial factors.
FaceTime dates have also increased in popularity as a way to socially interact. The pandemic has made many people feel increasingly lonely, making these socially distanced dates a remedy. 
Another interesting thing we can take from this is the shift in desires from many single people. 
"One trend we are noticing is a slow-down in dating and a rise in romance, meaning people are looking for deeper, more meaningful connections," said OkCupid spokesman Michael Kaye. 
People have also felt that having a conversation over text or video chat has given them the opportunity to be more honest and transparent, making it easier for them to find out if they have a connection with the other person.
The usage of dating apps has increased since the pandemic began. Match Group is the parent company for over 40 dating apps (including Tinder, Hinge and Match), and has seen the number of subscribers increase by 15% within the period of a few months. 
As someone who navigated online dating during the pandemic, it was easier and less awkward to communicate via texts. I personally found getting to know someone less anxiety-inducing, as meeting in person wasn't as much of an option. This did, however, provide a challenge when the opportunity to meet people in person arose. Many negative things have resulted due to the pandemic, but getting to know someone on a deeper level without many distractions in place is one positive thing we can take from these unfortunate events. 
Leave a Comment
About the Contributor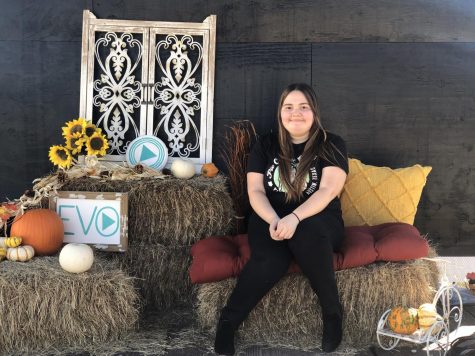 Isabella Bass, Life & Arts Editor
I'm Isabella Bass, and I'm a junior Writing and Rhetoric major with a concentration in Journalism and Digital Media. I've lived in Austin my whole life,...