First Queer welcome event gives students the chance to dance the night away
The Office of Diversity and Inclusion held this year's Queer student welcome in the form of a Silent Disco on Sept. 22 in the Mabee Ballrooms.. This was the first Queer event on campus this academic  year, but it was a bit different than the Queer welcome students have seen in past years. 
"This year, we wanted to do something a little bit different," Lionel Lopez, assistant director of Diversity and Inclusion, said" we wanted to do some great introductions, some ice breakers; but we also wanted to include some fun. One of the ways we thought would be great to do that was in a silent disco because it's accessible to students, it takes into account the students' needs and wants."
Each student in attendance was given a set of headphones upon arrival and was encouraged to grab a pronoun pin on the way inside. There were tables decorated  with neon glow sticks and a variety of games.Students found themselves upon the dance floor covered in neon balloons and above was a brightly-colored welcome to Queer students  on the screen.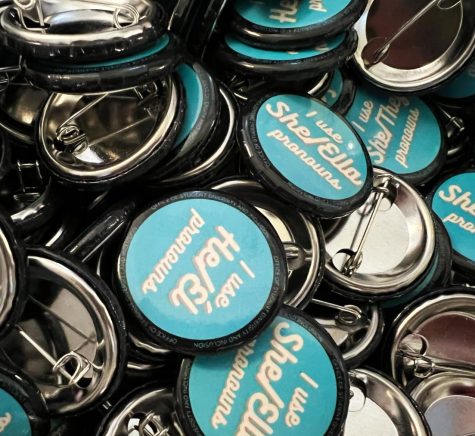 There was a great turnout of LGBTQ students, some brought friends to join in the fun as well. The Queer Silent Disco was the perfect low-stakes environment for Queer students on campus to meet people who also identify as LGBTQ and  make new friends. 
"We're just chilling and having a good time," sophomore Marc Taylor said  "It's super important, especially for gay kids who are new on campus to make other gay friends so that you feel less alone."
It can be both daunting and extremely difficult for Queer people to gain the courage to go out and be themselves, let alone to find community without guidance or help. Having the Queer Silent Disco gave  Queer students an opportunity to find community and to make friends who will truly understand them. 
"It's really important to build that network, just a community for us, by us, because we can really understand each other in a way that people outside of the LGBTQ+ community cannot," senior Kiana Poorfard said. 
For a large portion of the event, everyone was listening to the music through headphones together and playing games at tables. The Office of Diversity and Inclusion did an amazing job at creating a safe space on campus where Queer students could come and fully dive into Queer culture. Everyone there was comfortable making jokes and telling stories to one another in a space where each person could be themselves. 
"We think it's extremely important to have an event like this because so many students who come to our campus have a difficult time transitioning, making friends and building a support system. This really is our office's first attempt at building that bridge, bringing in those communities and building long lasting connections with people," Lopez said.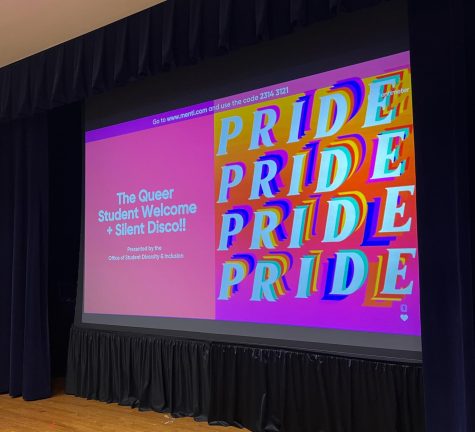 Leave a Comment
About the Contributor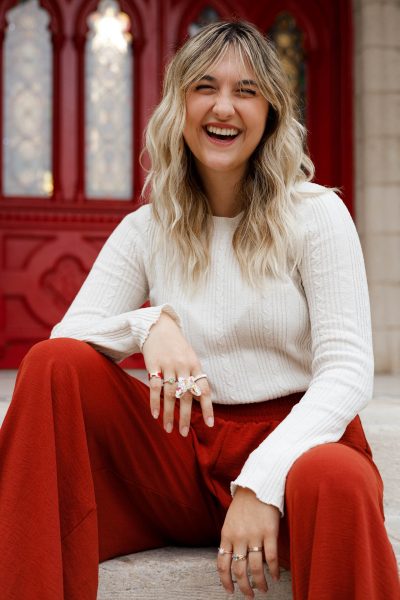 Lola Claire, Assistant Life & Arts Editor
Lola Claire is a junior writing and rhetoric major with a concentration in creative writing and a double-minor in Journalism and Digital Storytelling....