Student adjusts to newfound attention thanks to creative fashion choices
Most St. Ed's  students have undoubtedly taken note of their fellow classmate who strolls confidently across campus wearing a top hat adorned with flowers and other decorum, a white coat and even a black cloak when the weather permits. 
The mysterious person behind the whimsical nature of this outfit is sophomore Oswald Hern.. They are majoring in video game design and spend most of their free time working on personal projects with friends. 
They have been building their well-known style since before arriving on campus, but the ensemble has flourished since they started to attend St. Ed's.. Hern started altering their wardrobe back home in Houston, gaining inspiration from a character called Limbo in a game called Warframe. 
"It's been developing over years as I've slowly been able to push things further," Hern said. "The coat was part one, and then I kept going from there. Then, the hat happened in winter of 2020, I think. And also, the cloak happened after I got to St. Edward's."
Hern describes their style as "a hundred years too late and a hundred years too early." 
Though most students know of Hern, there aren't many who can say they know them personally. They take this newfound popularity in strides, though they are typically a more introverted person. However, they do not shy away from answering questions about their outfit choice. 
"I have a whole thing, which is attention drawn, even though I'm not the kind who actively goes out seeking to speak to people for attention," Hern said. "This is just how it is because of how I am."
The first month of their freshman year was when Hern received the most inquiries and comments about their ensemble. They said upon arriving at St. Edward's, they received more attention than they ever had before. 
Now, the only people who tend to wonder or ask questions are new students who are on campus for the first time.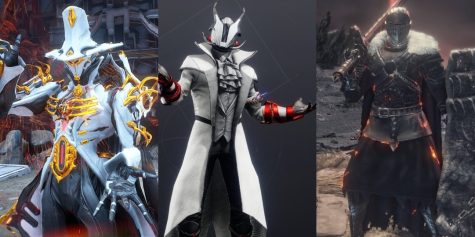 This form of self-expression through fashion has been a reflection of the journey Hern has been on since coming to college regarding their own sense of self. They have been on a long path of learning more about themselves, with a big part of that coming from the way they dress. 
"I suppose it's sort of been a part of, you know, me evolving into a better understanding of myself," Hern said. 
Hern's advice for fellow students who want to lean further into their self expression is to try, try and try again. 
"You would be surprised by how particularly welcoming this sort of thing is around here," they said. "I will say that the anxiety will not disappear after wearing it out once…Trying to figure yourself out in any case, I've come to figure out you don't just dive into it and things just instantly click. You have moments where things snap into place, but it doesn't happen all at once."
Hern is still adjusting to the influx of attention, but they are enjoying the feeling of being free to express themselves and be who they truly are. The outfit is a hit on campus, with only positive feedback having been expressed so far. 
"I'm not going for a character, I suppose," Hern said. This is just what I do."
Leave a Comment
About the Contributor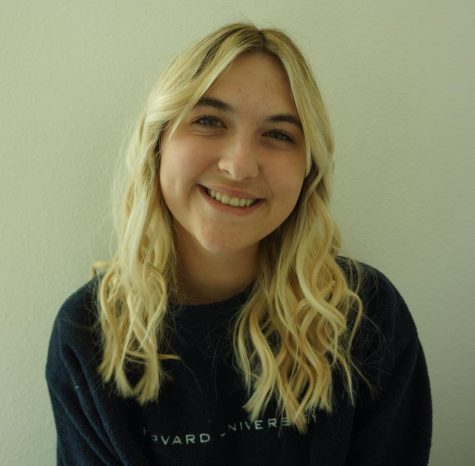 Lola Claire, Assistant Life & Arts Editor
Lola Claire is a junior writing and rhetoric major with a concentration in creative writing and a double-minor in Journalism and Digital Storytelling....