S'mores night allows students to reconnect after winter break
Student Involvement held a s'mores night Jan. 18 in the on-campus garden. 
"Gather 'round the campfire and warm up, friends! We're roasting marshmallows and making s'mores under the stars," said the Student Involvement Instagram post. 
The event was held to invite students out for a night of making s'mores together and enjoying a campfire. As students arrived, they were greeted by Student Involvement members standing on the path to the garden, waiting to help students with check-in.
There was a table set up with graham crackers, marshmallows and chocolate, along with a few extendable skewers so that students could roast marshmallows safely. There were a few sets of picnic tables, some chairs and benches set up in a circle and a small fire for students to gather around.
The event was dog-friendly, with a few dogs running around and greeting people at the entrance. People quickly arrived at the event and continued to trickle in, coming and going as the night ran its course. 
"I came to (the event) last semester and it was really fun," sophomore Gerad Sandate said. "My friend wanted me to come, so I was like, 'I'll go.'"
This event was a great way for students to get in touch with groups of people they may not have known before. Many who showed together ended up spreading out and meeting new people, learning about other organizations or events being held on campus.
"I didn't even know events like these were going on until I ran into one of my friends,"  sophomore Kathleen Schwartz said. "Now, I know that the little app thing (Collegiate Link) exists and now I can actually find events, and I plan on attending a lot more."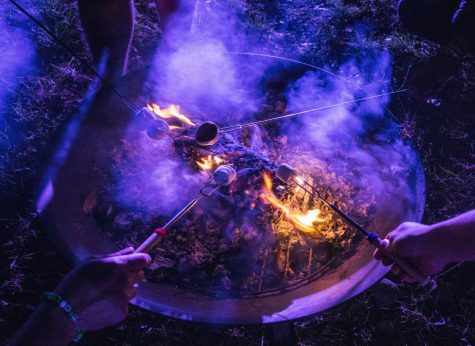 S'mores night was a chill event created by students for students to have time to relax a bit as the semester takes off. The second semester always seems to start off faster than the first semester, so it is important that students are given opportunities like this to just settle down and spend time with friends. 
"It's been rough, and it's nice to relax even after a long day," Sandate said. "Especially when you start at nine in the morning and don't finish until six. It's the perfect time to chill and have fun with friends and laugh."
There was a wide variety of students at this event talking to one another about their interests and which groups they are part of here at SEU. 
"I'd like to see a lot more community involvement. Not necessarily involvement, but outreach and getting more people to participate in things on campus and have fun together," Sandate said. 
Other events like s'mores night would be greatly appreciated among SEU students in order to maintain the easy and relaxing ways to meet other students, get more involved on campus and pursue interests with other people who share them. 
"I really wanna see more board games, card games or anything like this that's more chill, but we have a common subject that we're all coming for," Schwartz said. 
Leave a Comment
About the Contributor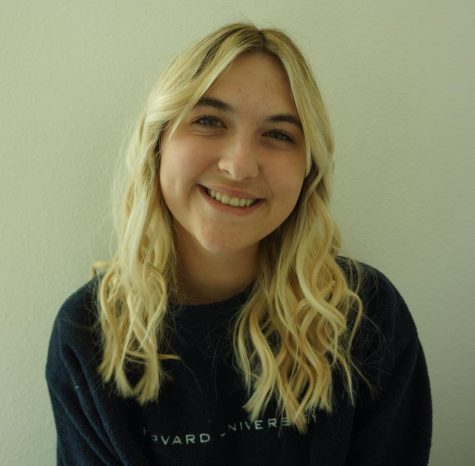 Lola Claire, Assistant Life & Arts Editor
Lola Claire is a junior writing and rhetoric major with a concentration in creative writing and a double-minor in Journalism and Digital Storytelling....