Honoring History: 33 Texas Breweries host networking event in Munday Library
The Munday Library hosted "Hillhops: A Celebration of Texas Beer History" last Thursday night. It was the second time Munday Library hosted the event — the inaugural event occurred in 2020 before COVID-19. 
This year's celebration hosted 33 brewing companies from around Texas. They were invited to promote their companies, talk about their history, interact with the community and show off a few of their beers. Free merchandise was also handed out to attendees, such as stickers, pins, tee shirts, hats, coupons and mugs.
 "The archives in the Munday Library are home to the Texas Craft Brewing Collection," Travis Williams, the archivist and special collections librarian at Munday Library, said.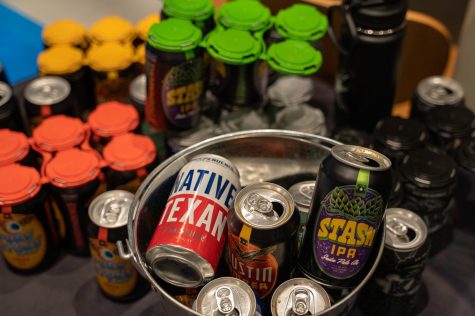 Only a select few libraries in the country are still covering the history of the craft brewing movement. Munday Library's assemblage includes documents, photographs, business records and promotional items from over 150 brewers and beer-related industries from across Texas. 
The craft brewing movement in Texas started in the 1980s and 1990s. In its early days, brewers prioritized quality over quantity. For example, the brewers back then made small batches of beer, made with local ingredients and "traditional brewing methods." Texas has come a long way: It is now home to over 350 craft breweries statewide. Part of the boom can be attributed to the state legislature making it easier for small breweries to create and issue their beers.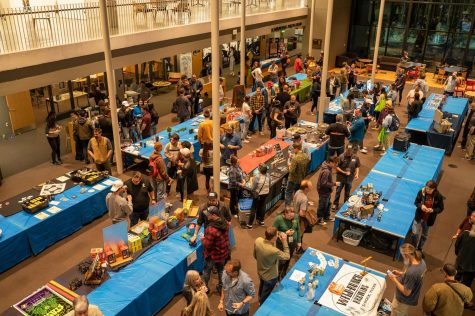 "I learned there were a lot of local breweries in Austin and the Austin area," senior Andrew Silvas said.
Some of the brewers featured already had ties to St. Edward's: Ben Sabin, a St. Edward's alumni and member of the class of 2009, is the owner of Friends & Allies Brewing Company. He mentioned that the flavor "Hilltopper Bock" pays homage to his alma mater. 
For more information, you can check out the Munday Library website.
Leave a Comment
About the Contributor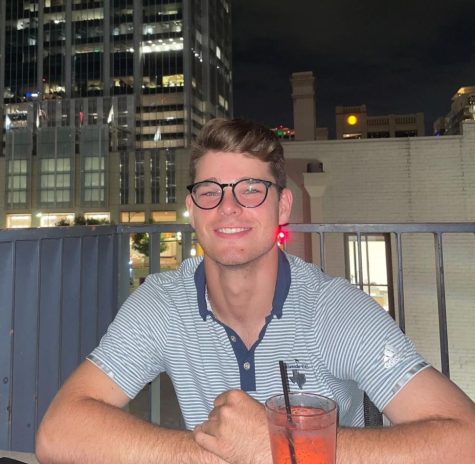 Jack Connolly, Staff Writer
Jack is a junior from Omaha, Nebraska and this is his second year writing with "Hilltop Views" as a Staff Writer. He loves sports but will also write about...