Hilltoppers learn the basics of how to step dance with Step 101
The University Programming Board held their first Step 101 class on Feb. 10 in the recreation and athletic center dance studio. 
Step dance is a style of footwork considered to be an essential part of the dance. The entire body produces complex rhythms and mixtures of footsteps and hand claps to build movements to a beat. Experience or prior knowledge is optional to be able to participate. Any newcomer can learn the basic moves needed to do the fundamental stepping.
African Americans developed stepping in the mid-20th century, and in recent years it has become popular with Latino and Asian communities. Stepping is now a worldwide dance performed by people of all ages, commonly in high schools, churches, and colleges. Stepping has become a competitive activity in some schools in America and around the world.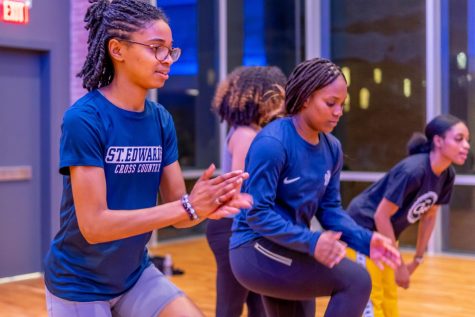 Wanye' Tate, assistant director of Student Involvement, taught the first instructional class on how to do fundamental stepping. Tate has been stepping since he was five years old, and it is his passion. He wanted to share his skills and knowledge with students and peers.
"I got so much positive feedback from students, so I'm doing another class next month and one more before the semester ends," Tate said. 
The positive feedback has made Tate want to continue teaching students and faculty. He hopes that it becomes a regular thing on campus for all students.
"I want to start my own step team here, and the goal is to try to get one started," Tate said.
Aneasha Lawrence, the assistant director for admissions, was one of the attendees, and it was her first time learning how to step dance. She remembers as a child she loved to dance, but it has been a while since the last time she danced. She believes this was a great way to celebrate Black History Month and to learn more about the culture's dance.   
"I think it's awesome to recognize the history of dance from a Black community," Lawrence said. "This allowed us to connect and feel part of our community. It's a great way to celebrate our cultural heritage together and learn from each other.".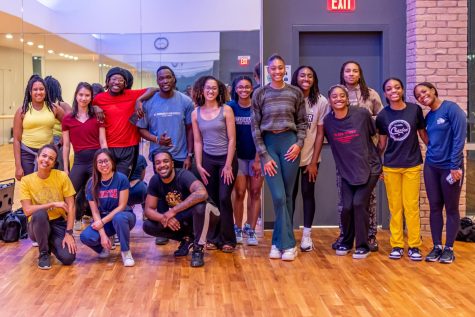 Lawrence thought it would be a fun experience to learn from Tate and to see all the other students and faculty dance with him. Her goal was to have fun and learn new stepping moves. She recommends it to any other faculty or staff member who wants to get more involved in the community. 
Mikah Chapman, a freshman who plays for the women's basketball team, also attended the class, and she had a great time learning with Tate. She came into the class without knowing what to expect, and she hopes other students attend in future classes. 
"My goal was to learn how to step on the beat, and I think I have achieved it," Chapman said. 
She thinks Tate did a great job of explaining a complex dance and making it fun and easy for anyone at any level. She recommends the class to anyone who wants to have a great time dancing.
"I think this type of event is great because it's a great way for students to meet each other," Chapman said. "(It) also builds a community, and you get to learn something new in the process."
Students can find more information about upcoming events on CollegiateLink: https://stedwards.campuslabs.com/engage/ and on instagram @seuinvolment.
Leave a Comment
About the Contributor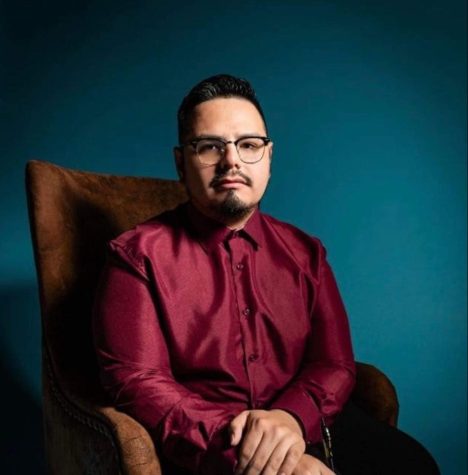 Rogelio Adame Govea, Staff Writer
My name is Rogelio Adame Govea and I am a Photography major. Fun fact about me is I enjoy getting to know people and learning from others. Creating stories...