Peer Health Educators promote healthy relationships through pop-up tabling
"Get a button, get a lollipop, have fun!" Peer Health Educator Madelyn Chronister said as students walked by last week's healthy relationships event under the Trustee breezeway. The event was held by the peer health educators who are a part of the Recreation and Wellness program.
The online description of the event asked students whether they were struggling with any of their relationships, inviting them to ask themselves and learn more about their answers. It also included that the point of the event would be to learn more about communication and how to better their relationship with themselves and others. 
The peer health educators attracted students by offering lollipops and themed buttons to catch the attention of passersby. They also handed out informative cards with some bullet points of information about what the event was and how it was centered around the attendee. 
"Usually, we'll just tell them what we're doing," Peer Health Educator and junior Valentina Sarmiento said. "I always start by telling people to feel free to take a button, just as a little incentive to get people to stop. We tell them we also have an activity if they want to participate. Sometimes if we want to get into a conversation we'll ask them some prompts or something to just get the conversation started."
The goal of the tabling event was for students to look within themselves and ask questions about whether the relationships in their life were healthy or not. Then, if they aren't, the peer health educators  were making a point to guide students on how to improve their relationships. 
"We actually get certified through a national certification to teach about important health topics to college students on campus," Chronister said. "Healthy relationships is an aspect of that, something that's important for your wellbeing, like if you have good people around you, then you're going to do well in school and you're going to feel good in school. So, that's why we're out here today."
The peer health educators host events on campus throughout each month that are aimed at educating students on various health-related topics. They want to make sure that all of the resources SEU students might need on campus are accessible, and that students are aware of the opportunities at their fingertips. One of the ways they get students to engage in tabling events like this is by creating fun activities. 
"Here, we have a little laminated white board," Chronister said. "And if you want to color in what you think the red flag is and what you think the green flag is, underneath we have our little cheat sheet code. It's just to test if you're making healthy decisions.
I think what's really special to me and the reason I like doing this and it's still my job is because of the individual stories and the individual people you get to meet and trying just to meet each person on their level," Chronister said.
In order for Recwell to maintain a relationship and communication with students and  inform them on upcoming events, the peer health educators 's keep up with them online.
"Honestly, we're just trying to connect people, like actually connect them as much as possible to resources they're looking for," Chronister said.
What the peer health educators really want is to get students more involved and engaged in the activities they are providing. They love to interact with students and to get them informed about how to better their own lives through the use of on campus resources and Recwell programming that is done throughout the year. 
"Come say hi to us," Chronister said. "Don't be intimidated; stop by. We're not trying to force anything upon you. We really just want to have open dialogue and make connections around campus, so don't be hesitant to stop by or be worried about going to an event."
Leave a Comment
About the Contributor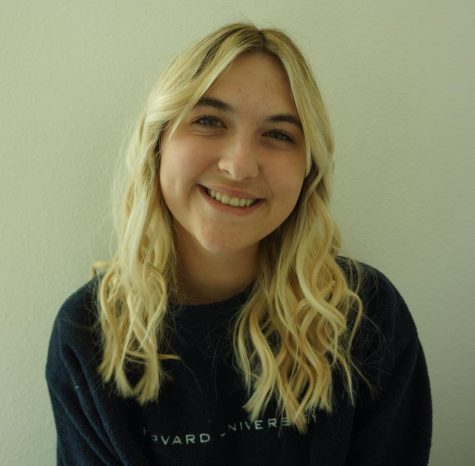 Lola Claire, Assistant Life & Arts Editor
Lola Claire is a junior writing and rhetoric major with a concentration in creative writing and a double-minor in Journalism and Digital Storytelling....