SXSW inspires collaboration, innovation amongst featured panelists, exhibitors, attendees
South by Southwest 2023 hosted thousands of attendees and professionals from all over the world to explore creativity, collaboration, community and innovation from March 10 to March19.
While SXSW is widely known for its film, music and television festival, the nine-day convention features a wide range of panels, meet-and-greets and exhibitions from a variety of industries, including healthcare, marketing, transportation and technology. 
Industries were best showcased at the SXSW Creative Industries Expo that took place March 12 to March 15 at the Austin Convention Center. Here, brands and organizations had their chance to speak directly to attendees and show off their newest products.
Products like Thrive 360, a therapeutic video app that utilizes virtual reality technology to immerse users in a guided or unguided wellness session, were showcased at the expo.
"Thrive 360 is basically like if Netflix was therapeutic," Lena, a Thrive 360 student intern, said. "We have a lot of stuff for mental health but also just for general wellbeing."
Thrive 360 mainly partners with workplaces that wish to provide more access to mental health care opportunities for employees; it's currently only available to the general public without the virtual reality component.
"The idea is that virtual reality can give access to therapy and mental health care for a subsection of the population that normally wouldn't have access," Lena said. "Some people don't want to talk to a therapist."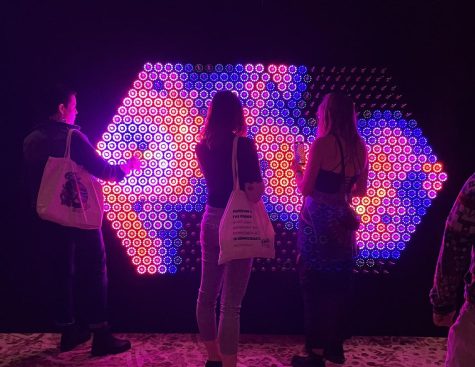 This integration of technology and mental health care offers a look at how innovators aim to break free from tradition and offer the public more accessible ways to live.
Businesses like the Brazilian company Eve Airmobility offered attendees an even more futuristic look into the next decade with their 100% electric energy air transportation service that is aimed to launch in the United States in 2026.
"We are bringing a solution for user mobility for people to have another option to commute," Eve Airmobility exhibitor Thiago Riboura said. "Our idea is to bring a solution that is more affordable or accessible for everyone." 
Eve Airmobility helicopter-like aircraft will operate with reduced emissions and help lessen traffic, giving people more options to use public transportation. The company's ultimate goal is to save people time in their daily lives.
"The idea is to democratize the urban space," Riboura said
Not every booth had a newly developed technology to showcase. Some were at SXSW simply to talk to the crowds. For Ashkán Zandieh, the creator of a mobile and web application prototype, this was the case.
His prototype Climate Vision was showcased to convention-goers on an iPhone with a nearly completed interface. The application aims to inform potential homeowners of the climate-change related risks of buying property: wildfires, mudslides, floods and earthquakes. In the case that they decide to purchase the property, Climate Vision will also recommend actions that homeowners can take to protect themselves and their new homes.
"We just want to help people turn on a light in a dark closet," Zandieh said. "People are moving to hazardous areas and they have no idea. People are removing coast to coast…and they don't know what they are getting involved with."
Zandieh came to SXSW from New York City to prepare for Climate Vision's upcoming launch. He said he's looking to get feedback on the platform on ways to improve before the application goes live in less than 90 days.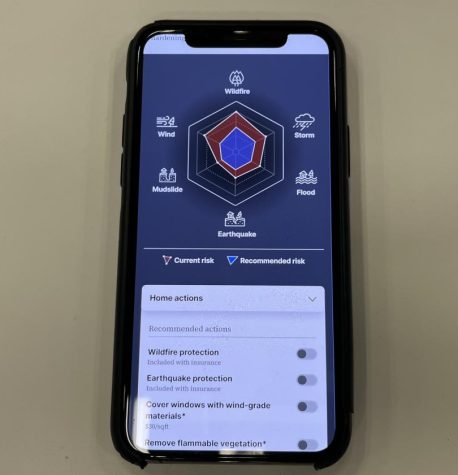 Small businesses and technology companies were not the only exhibitors featured at the Creative Industries Expo. National organizations and federal agencies like the National Science Foundation came to interact with attendees and other innovators.
"Our main mission really is to fund innovation at all levels," NSF exhibitor Mike England said. "We are at SXSW to essentially meet the innovators where they are."
As the largest-funding agency in the United States for non-medical scientific research, the National Science Foundation's presence at the conference is a perfect example of how SXSW acts as a space that promotes collaboration and innovation.
Outside of the exhibition, the festival also featured panels surrounding many topics, including healthcare, city infrastructure, transportation and overall human collaboration for the future. 
One panel titled "The Digital Patient – Healthcare's Next Frontier" focused on innovation through a dissection of pressing social issues that experts and advocates are working to address. Panelists Dr. Kacey Claborn and Dr. Caroline Chung and moderator Van Truskett discussed the way healthcare and technology are on course to intertwine.
"You can't talk about the digital patient without talking about the digital frontier that is evolving in health care," Treuskett said. "The pandemic really helped the acceleration of the digital healthcare ecosystem." 
Virtual care has grown in recent years out of necessity, and this new digital ecosystem is characterized by an increased investment in big data and AI. Panelists emphasized that providing effective care in this new landscape will require data accuracy, reliability and context.
"The practice of medicine is a storytelling practice and we are now transitioning trying to be data driven," Chung said.
The panel also identified that the best way to capture data with proper context and validity is to engage with the community across multiple domains and build tools that are informed by, built by and built for the community — especially those that are most disenfranchised.
At a panel titled "A Citizen-Centric Future City," panelists Hannah Kreiswirth, Jason Long, Mike Radenbaugh and moderator Catherine Mathys discussed "how cities can play an essential role in tackling global issues on a local level." 
Mathys opened the panel with a United Nations statistic about how urban spaces are currently home to 55% of the world's population, and that number is projected to increase to 68% by 2050. Because of this, issues involving infrastructure, building, transportation, mobility and work will only grow.
"The challenges cities are facing today are not only going to disappear, they are going to morph into different types of problems," Mathys said. 
One of the largest issues the panel identified is that cities are not made for humans, but are made for and around cars. According to them, there is a crucial need to make cities more livable for day-to-day life.
"
Our main mission really is to fund innovation at all levels."
— Mike England
Some of the ways cities could address this issue is by incentivizing the use of public transportation, reclaiming public sidewalks and parking spaces between buildings and reducing speed limits like other cities have done in recent years.
"It spreads from city to city, so if one city can build a program that can captivate other city administration and professionals, that's where we've seen the most change happen," Radenbaugh said.
The panel established that future cities will need to prioritize common human needs and incorporate human collaboration and connection; promote green spaces and sustainability efforts; ensure a healthy work-life balance; utilize technology and design for better city flow; and be inclusive and accessible for all citizens. 
SXSW 2023 marked yet another year where innovators, experts and attendees gathered in Austin to consider what could be the next big thing.
Whether it was panelists discussing public policy or entrepreneurs showing off their newest gadget, each idea provided a glimpse into how the future is creative, collaborative, innovative and most importantly — about serving global and local communities.
Leave a Comment
About the Contributor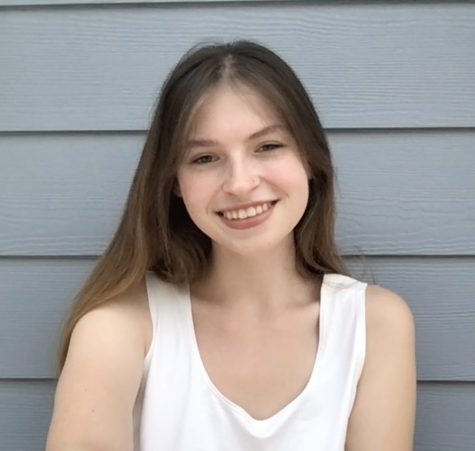 Chloe Almendarez, Managing Editor
Chloe Almendarez is a junior Psychology major with a minor in Education Studies. This is their first year in a journalistic setting. They are passionate...